5 Category Projections: Starting Pitchers 16-30 2020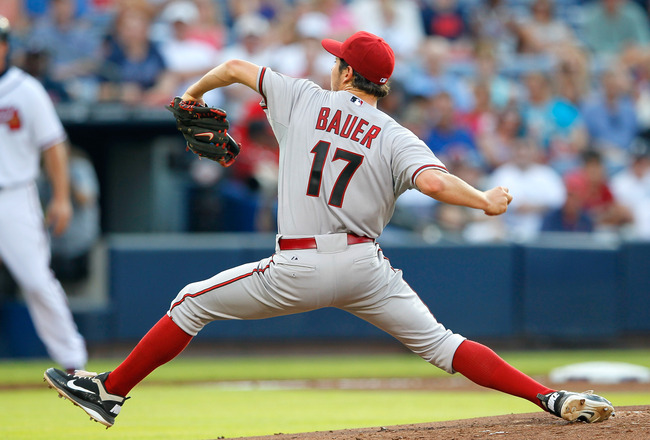 We have already had our first casuality of the projections as Chris Sale is going under the knife for Tommy John surgery. I suppose the Red Sox figure that the season could be lost anyway, so why not have Sale come back sharp in 2021 when they will be in a better place to compete. You can simply slide all of these guys up one in response. Many of you have not drafted yet as some leagues are in a holding pattern due to Corona virus. This is obviously unprecendented territory as everyone is trying to guess if/when the season will start and how many games will be in the schedule.
The projections below are based on a full slate of games and on five projection systems commonly used in the industry. Most of these are done by computer algorithms, so they area mostly pretty similar. As we saw with Sale, these things are difficult to predict as players have to adjust to the long layoff as well. That can affect their decision making as we also saw Justin Verlander go under the knife. He should be back in time for the start of the season.
Trevor Bauer–Cincinnati Reds
Projection: 13 wins/3.90 ERA/232 K/1.255 WHIP
Bauer was a disaster in the NL last year, but the Reds made their deal ostensibly to make their run this year. They've added Wade Miley, Nicholas Castellanos, and Mike Moustakas in addition to Japenese import Shogo Akiyama. Still, a lot rests on Bauer's shoulders as he could be the difference between the Reds having a top notch rotation or just another team in the weeds.
Noah Syndergaard–New York Mets
Projection: 12 wins/3.68 ERA/196 K/1.196 WHIP
The Mets and Syndergaard made a late season push for the playoffs and came up just a bit short. Still, the late season push probably makes people in Gotham feel a little better about their chances this season. He brushed off the trade rumors in fine form. The problem moving forward is that they had the worst defense in the NL according to defensive runs saved. Will imports like Jake Marisnick help?
Blake Snell–Tampa Bay Rays
Projection: 11 wins/3.35 ERA/195 K/1.184 WHIP
So, let's say the season is shortened to the 110 game slate the sport used in 1981 (strike shortened season). Suddenly, guys with normal durability concerns suddenly start looking a whole lot better. Snell is one of those guys. He predictably broke down last year following his Cy Young campaign, but he could have a huge bounceback year given the circumstances.
Luis Castillo–Cincinnati Reds
Projection: 12 wins/3.70 ERA/211 K/1.224 WHIP
Castillo had a huge bouneback season last year and made the all-star game. He is another huge part of the Reds' hopes to vault themselves to the top of the NL Central standings. A shortened season means they really don't have to worry about overworking him as much. He could be a huge strikeout asset under those conditions.
Patrick Corbin–Washington Nationals
Projection: 13 wins/3.73 ERA/214 K/1.242 WHIP
That's three Nationals starters in the top 20. It's hard not to consider them a favorite to repeat as NL champions even with all of the talent in Los Angeles. In a shortened season you don't need as much depth as you need over a full 162 game slate. The Nats bullpen is still a huge question mark and that will always have an impact on wins.
Yu Darvish–Chicago Cubs
Projection: 11 wins/3.78 ERA/213 K/1.181 WHIP
Darvish was a washout in 2018 and 2019 looked like it was going that way too, but by the midpoint in the season Darvish had rediscovered what made him one of the best pitcher's in the game. Computers base their projections on past performance without considering the whys and what fors embedded in that performance. Darvish might outproduce this.
Chris Paddack–San Diego Padres
Projection: 11 wins/3.70 ERA/173 K/1.129 WHIP
That WHIP is number one in this grouping by a wide margin. Paddack is one of the potential steals based on the likely shortened schedule. The Padres had to shut him down last season to avoid overwork. That likely won't be the case now as he probably shouldn't get much beyond 120 or 140 innings even with a full workload.
Tyler Glasnow–Tampa Bay Rays
Projection: 10 wins/3.56 ERA/184 K/1.176 WHIP
The Rays have supplanted the Red Sox as the chief competition for the Yankees this season. The primary reason is they have young arms seemingly coming from every direction. Glasnow is a full season away from being one of the top 15 pitchers in the game. A shortened season will likely do him some good too.
Lance Lynn–Texas Rangers
Projection: 13 wins/4.03 ERA/205 K/1.289 WHIP
How will Globe Life Field end up playing? Lynn is one of those guys we always try to say will suddenly turn into a pumpkin and he hasn't yet. Durability is his number one positive trait and in a shortened season that isn't as big a concern, so he could tumble down some boards. The fact that the Rangers offense and bullpen sucks probably doesn't help either.
Carlos Carrasco–Cleveland Indians
Projection: 11 wins/3.85 ERA/173 K/1.168 WHIP
In February and March every fan has a scenario where they can see their team overachieving. In the modern game that can mean 70 wins for those teams that are purposely tanking, but teams like the Indians can go either way. Carrasco's health is a big concern in Cleveland. If he performs they have a solid top three in the rotation and enough offense to make some noise. If he's not they might tumble into third place.
Eduardo Rodriguez–Boston Red Sox
Projection: 13 wins/4.08 ERA/199 K/1.301 WHIP
Rodriguez won 18 games last year, but chasing wins in fantasy is similar to chasing that dragon in "Heroin Hero" (South Park reference for those of you stuck at home). He does offer some decent strikeout numbers, but otherwise he is only valuable if he brings the wins. Somehow, I don't think that's happening again.
Mike Soroka–Atlanta Braves
Projection: 12 wins/3.71 ERA/156 K/1.231 WHIP
Exit Dallas Keuchel and enter Cole Hamels. Sure, they have nice resumes, but the biggest question will be the performance of guys like Soroka. In 200 ML innings he has managed a 15-5 record with a 2.79 ERA. Is that him? The projections say no. He also doesn't offer high end strikeouts, but he is a solid second tier pitcher that could be had in the middle rounds.
Max Fried–Atlanta Braves
Projection: 13 wins/3.79 ERA/175 K/1.310 WHIP
Much like Soroka, he is 19-11 with a 3.83 ERA in 225 career innings. These projections say he should produce similar numbers this season. The difference between the two comes down to BABIP. His was high (.336) last season in comparison with Soroka. He does strike out a few more guys, but he also allows a few more base runners.
Jose Berrios–Minnesota Twins
Projection: 13 wins/4.19 ERA/191 K/1.262 WHIP
Berrios is a volume performer. He's averaged a little over 13 wins in the past three seasons and consistently strikes out more than eight hitters per nine innings. Those are nice numbers. The walk numbers are decent, but not great. He isn't too terribly hard to hit. Add it all up and you get a solid pitcher that should be a decent third fantasy starter in a standard 12 team mixed league.
David Price–Los Angeles Dodgers
Projection: 11 wins/3.81 ERA/157 K/1.196 WHIP
Price s yet another pitcher that might benefit from the shortened season. If you are notcing a theme here it probably should impact your decision making during your draft. Rate statistics are usually pretty stable, so I would err on the side of guys with solid ERAs and WHIPs during this unique environment.
Author's Note: The Hall of Fame Index Part II  is currently available in paperback form for $14.99 and available for pre-order in Kindle format for $5.99. The Kindle format will officially come online on March 26th. It will make for great reading while we are waiting for our lives to resume as normal.