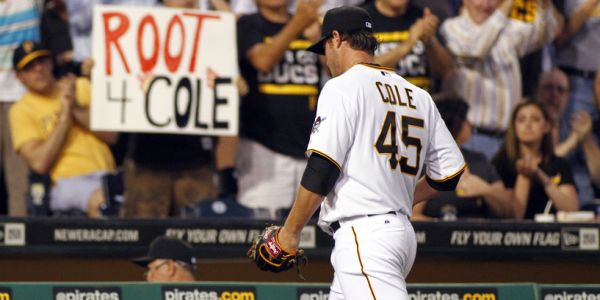 Welcome to the eleventh week of the Fix DL Report. Each week I (@Rich_Migs) will cover significant fantasy baseball injuries. As the season continues, the report will address some of the most recent injuries and their fantasy implications.
OUT FOR THE SEASON: Patrick Corbin, Brandon Beachy, Kris Medlen, Jarrod Parker, Cory Luebke, Bruce Rondon, Bobby Parnell, Jameson Taillon, Avisail Garcia, Matt Moore, Maicer Izturis, Ivan Nova, A.J. Griffin, Jose Fernandez, Martin Perez, Prince Fielder, Chris Withrow
PLAYERS TO WATCH (Not on DL/DL Updates): Francisco Liriano (Oblique), Stephen Drew (Oblique), Wilson Ramos (Hamstring), George Springer (Knee), Henderson Alvarez (Hip), Aaron Hicks (Shoulder), Justin Smoak (Quad)
It sounds like Liriano may need a DL stint. Drew is also dealing with an oblique problem and may see some time there as well.

Wilson Ramos has more health issues and bad luck, this time a tight hammy. We shall wait and see what happens there.

Springer has missed a few games with a knee issue. He hasn't attempted to steal many bases and I can't imagine this will make him suddenly turn on the jets. So, from a fantasy standpoint, not great news.
The Colorado Rockies have been the latest victim of the injury bug, infecting several key players, including their promising prospect Eddie Butler. The Texas Rangers continue to fill up the DL report and the Pittsburgh Pirates lost their young hurler Gerrit Cole. Things could be going better for these clubs, but let's face it, just about every team, including your fantasy ones, are getting blown up and slapped in the face.
Here is week ten's DL report. I will be doing my best to avoid too much repetition each week, so be sure to refer back to the past DL reports to keep track of all the injuries. Let's take a look at some of the key fantasy players on the disabled list entering the week.
Week Eleven:

  
| | | | |
| --- | --- | --- | --- |
| Pitchers | Injury | Expected Return | Fantasy Implications |
| Gerrit Cole (SP) | Shoulder |  Mid-to-Late June | More slaps. There is some hope Cole returns sooner rather than later, but we'll see how his shoulder responds. |
| Eddie Butler (SP) | Rotator Cuff | Late June/Early July | Unfortunate. Butler is shut down from throwing and the Rockies may want to be cautious here. |
| Jordan Lyles (SP) | Hand | Unknown | Lyles is a righty who broke his left hand, so there is some hope that he won't be out for too long. An end of the June scenario seems possible. |
| Tyler Skaggs (SP) | Hamstring | Late June | Not considered a serious hamstring injury, Skaggs could be back in two to three weeks. Maybe the time off will allow him to get back on track. |
| Alexi Ogando (RP) | Elbow | Late July/Early August | Although he is avoiding surgery (so far), it sounds like Ogando's elbow is a mess. |
| Mike Pelfrey (SP) | Elbow | August-Out for Season | Pelfrey had to go under the knife to manage a problem with his ulnar nerve. He will likely miss the season, but there is some hope that he can come back in August or September. Considering his eight ERA, I hope you don't have to wait. |
| Miguel Gonzalez (SP) | Oblique |  Mid-June/Late June | Gonzalez appears to be making progress and may return soon for the Orioles. |
Others on the DL: Boone Logan (elbow), Tyler Thornburg (elbow), Mike Adams (shoulder)
| | | | |
| --- | --- | --- | --- |
| Hitters | Injury | Expected Return | Fantasy Implications |
| Carlos Gonzalez (OF) | Finger | Early July | Gonzalez has run into some bad luck (a potential tumor in his finger) and it sounds like he could miss about a month. He has had some dings and dents throughout the season, so maybe the time off could actually help and get him going to that top-tier fantasy level. Optimism. |
| Michael Cuddyer (OF) | Shoulder | Late July/Early August | Maybe you were excited to see Cuddyer potentially gain third base eligibility. Unfortantely, the experiment didn't last long as he injured his shoulder on a diving play, resulting in a fracture. Despite some missed time, Cuddyer was having another nice season. A shame. |
| Josh Reddick (OF) | Knee | Late June/Early July | Reddick has had trouble regaining the fantasy relevancy he saw in 2012. His roster spot is only for very deep leagues and AL-only rosters. |
| Neil Walker (2B) | Appendix | Early July | The expected return date is merely a guess based on some other ball players who underwent appendectomies. He was having a very solid season, so hopefully this won't derail it too much. |
| Mitch Moreland (1B) | Ankle | To be Determined | The Rangers can't catch a break. Moreland is going to need surgery and he may end up missing the rest of the season. For those of you that need to own him, wait-and-see is the only option right now. |
| Jedd Gyorko (2B) | Foot | Unknown | Welp. I blew this one. I had Gyorko as my number four rated second baseman. But because of his draft price, I had zero shares. Sometimes you just want to slap your crushes (well, not really, but work with me here). |
Others on the DL: Eric Chavez (knee), Cliff Pennington (thumb)