Profiling The 2013 MLB Draft: University of San Diego's Kris Bryant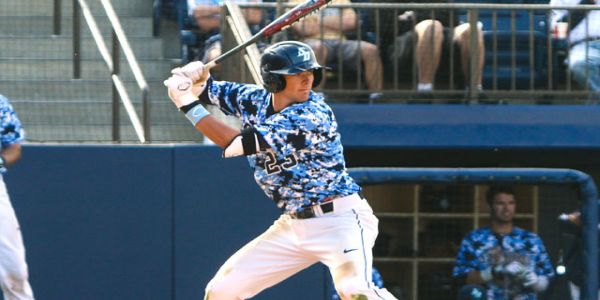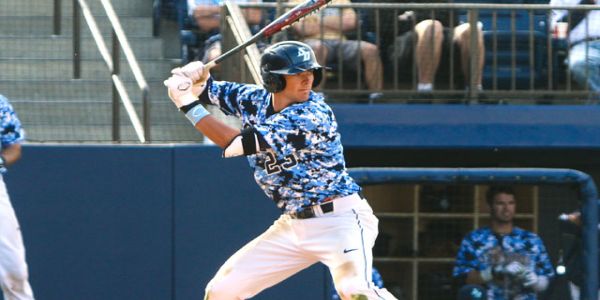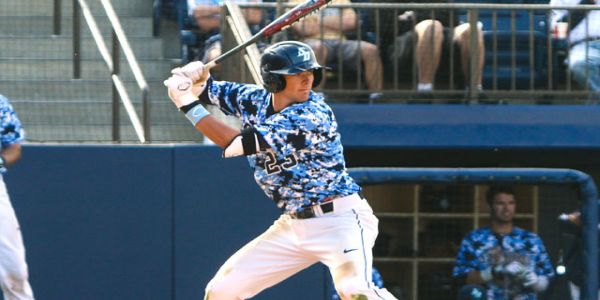 Prospect Profile:
Kris Bryant
Position:  3B/OF/1B
Height:  6-5
Weight:  215
Bats/Throws:  R-R
Birthdate:  Jan. 4, 1992
College:  San Diego
2013 Class: Junior
Hometown:  Las Vegas, Nev.
High School; Bonanza
Previously Drafted:  Blue Jays 2010, 18th round
Projected 2013 Draft Round: 1st

Kris Bryant, 3B from the University of San Diego, is essentially a lock to be chosen within the top five picks and is building a strong case to be the number one overall selection in this year's MLB amateur draft. The former High School standout from Bonanza in Las Vegas, Nevada has become the most dynamic hitter in the amateur ranks. His prolific numbers (23 HR, 58 R, 48 RBI, .822 SLG, .504 OB) in the Toreros' first 48 games are mammoth. Unlike some college players who post gaudy NCAA statistics which don't to translate to the professional level, Bryant's seem to hint at stardom. His legitimate plus power, excellent bat speed, advanced bat control, and surprisingly patient approach project him as a middle of the order monster.
At 6'5", 215 pounds Bryant's muscular frame is solid without being cumbersome. Some scouting reports would have you believe that he is bulky; however, the truth is that this slugging third baseman is surprisingly lean with a long torso and lengthy limbs. His body type suggests that he could easily add substantial size depending on the future plans of the team which drafts him. There has been substantial talk of Bryant moving to first base or a corner outfield spot. He possesses a plus arm that would allow him to stick in the outfield, however the same athleticism that would make this move possible in my opinion will keep him at the hot corner until either added size or organizational depth requires a move to first base. Coming out of high school Bryant's physique was a mild concern, but over three seasons at San Diego he has improved his body to the point where it should no longer be an issue. His transformation speaks volumes about this athlete's work ethic and desire to continually improve.
Year to year he has improved his K/BB rate (he has received help from an increase in free passes) going from 55/33 as a freshman to 38/39 in his sophomore year, to a respectable 31/56 ratio thus far in his junior year. While adding power he has moved his K rate in the right direction. He struck out in 27.9% of at bats during his freshman year and has since lowered that to 18.1% over the last two seasons. All of this whilst leaving the yard every 7.35 at bats this season (for comparison he took a trip around the bases every 21.7 at bats in his first year). His on base percentage has consistently hung around .500 with his slugging percentage swelling from .599 to .671 to .822 over his last three seasons. His OPS of 1.326 is eye-catching, yet as extraordinary as these numbers are, Bryant's potential greatness at the next level tantalizes. Whichever team selects him will secure a true impact bat primed for a productive future.
Written by Kellen Herrera, a special to TheFantasyFix.com. You can follow Kellen on Twitter @KellenHerrera.
Statistics courtesy of http://usdtoreros.cstv.com/