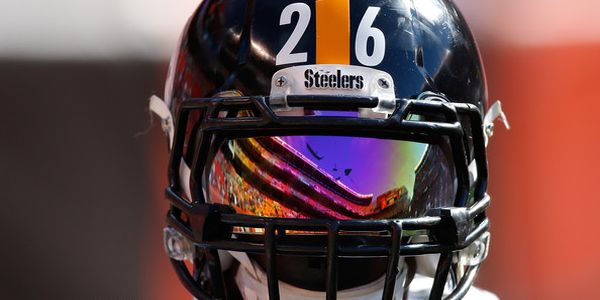 News broke on Thursday morning that Pittsburgh running back Le'Veon Bell will be suspended for the first three games of 2015. The suspension stems from an incident last August. Bell was charged with possession of marijuana and DUI while with then teammate LeGarrette Blount. Many people will panic and drop him down their draft boards. However, that would be a major mistake.
Fantasy football is all about how you finish, not how you start. If you don't believe me, ask an Odell Beckham Jr. owner. I promise none of them will be complaining about how he missed the first four games on 2014. Last season Bell totaled 2,215 yards from scrimmage, 11 touchdowns and 83 receptions. Had he missed three games last season, Bell still would have been a top four fantasy RB. He is the best all-around back in football and a PPR monster. Despite the three-game suspension, he is still the top player in all of fantasy football.
Do not allow the first three games of the season deter you. Think big picture. By Week 4, you won't even remember Bell missing those three games. If anything, the three game absence may keep him fresher come fantasy playoff time. Let's be honest, if your team isn't good enough to make the playoffs because you're missing Bell for the first three weeks, your team probably isn't a championship caliber team to begin with.
As I mentioned earlier. There is not one 2014 fantasy champion that would trade Beckham Jr. for any WR in the league. Beckham missed the first four games of the season with a hamstring injury but went on to be the most dominant fantasy wideout in the league. Bell can and will play that same role in 2015.
If you feel it's necessary, draft DeAngelo Williams for the first three weeks of the season. To be honest, I wouldn't even worry about Williams and think more "big picture". Grab another back you can plug in for a few weeks and will still be useful throughout the season. Williams is nothing more than a handcuff in my eyes. The Steelers proved in the playoffs last season that they aren't a team that can just plug a back in and he'll produce solid fantasy numbers. Bell is a special back that does special things. His backups really aren't viable options.
So don't be afraid to draft Bell with the top pick. If you already had him projected as your top pick, you should still draft him there. Should he fall to you because others pass on him, consider yourself very lucky and scoop him up without thinking twice. Even with the suspension hovering over his head, it is very unlikely Bell will fall past the fifth pick.
It is important to note that Bell is appealing the suspension, and it is not farfetched to think that the suspension could be reduced. However, if it is reduced, it will likely only be by one game. Be sure to monitor the status of Bell's appeal leading up to your draft.