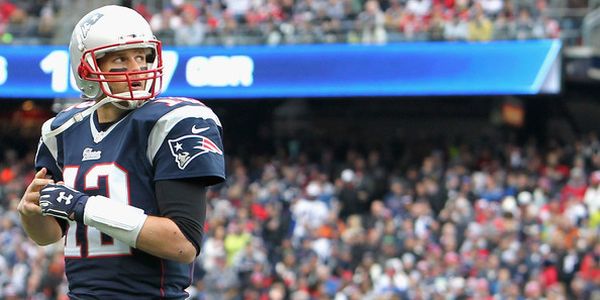 Baltimore Ravens @ New England Patriots
Saturday January 10, 2015, 4:35 p.m. EST, NBC
At this point is seems like these teams face off every year in the playoffs. Surprisingly, Joe Flacco has gotten the better of Tom Brady up to this point. Something happens to Flacco and the Ravens come playoff time. They just seem to elevate to a different level. Baltimore's defense played great last week against a short-handed Steelers offense, however, this week may be a whole different story. The Ravens pass rush is what fueled their defense last week. They will have to be very careful that Brady does not pick them apart with underneath routes to Shane Vereen, Rob Gronkowski and Julian Edelman. On the other side of the ball, the Ravens will have to lean on their rushing attack to have success on offense. Darrelle Revis will most likely take away Torrey Smith and the rest of the secondary isn't too shabby either. If Flacco doesn't play out of his mind, like he is capable of in the playoffs, it may be a long day for the Ravens' passing game. Especially if Eugene Monroe is not healthy on the Ravens' O-line. That could allow Chandler Jones and Rob Ninkovich to wreak havoc and disrupt everything the Ravens want to do.
Baltimore Ravens: What to look for
Quarterbacks
We all know how well Flacco has played in the playoffs throughout his career, nevertheless, he comes cheap this week. That's for a good reason. On DraftKings.com, he cost only $6,900. That's seventh cheapest out of the eight starters this week. Only $200 more than Cam Newton, who is in Seattle. Flacco hasn't exactly been elite this season and is going up against one of the best secondaries in the NFL. While the Smith's (Torrey and Steve Smith) are solid options, they are no match for the Patriot corners. At least not at this point in Steve's career. So it will be up to Flacco to really excel. That's tough to count on this week. The one positive is that odds are Flacco won't make a ton of mistakes. He rarely turns the ball over in the playoffs. Just don't expect huge numbers either.
Running Backs
While the Pats have a great secondary, their run defense doesn't allow much of a reprieve. With Vince Wilfork clogging up the middle and young LBs like Jamie Collins coming into their own, it will not be a cake walk for Justin Forsett. Nonetheless, Baltimore will need to lean on him to control the clock and move the ball. Regardless of the numbers, I'm taking my chances pounding it with Forsett every time over using T. Smith to test Revis. Forsett had a major price drop this week and costs only $5,400. He is a very risky play, but at $1,800 less than the No. 4 back Eddie Lacy, he could have a lot of value this week. If you only have enough cap room to start a second tier back, Forsett may be your best bet.
Wide Receivers
Both Smiths are solid players but far from great. On the other hand, the Patriots corners are not far from great. As a matter of fact they are very close to great. It also doesn't help that even if one of them does go off, it's tough to predict which one will. Torrey is a big play deep threat who has had a knack for scoring TDs this season. Steve is a gritty, ferocious, undersized veteran wideout who plays a lot bigger than he actually is. He moves the chains, breaks a long one and everything in between. They come fairly cheap at $5,800 (Steve) and $5,600 (Torrey). Still, a guy like Doug Baldwin with a $4,500 price tag may be a better option this week against Carolina. No matter which Smith you go with, it's a very risky play.
Tight Ends
If you're going to exploit the Patriots' defense, utilizing your TE is probably your best bet. The Pats have given up the 10th most fantasy points to opposing TEs this season. They don't have great LBs in coverage and often times even drop back DE Ninkovich in coverage. At only $3,600 this week, Owen Daniels may be a steal. He has been a disappointment this season and hasn't showed much to invoke a ton of confidence, nevertheless, the matchup and price tag are very favorable this week. He may be worth grabbing if you aren't looking to spend a lot on a TE.
New England Patriots: What to look for
Quarterbacks
It's hard not to love Brady against that Ravens' secondary. Unless of course you believe last week was a sign of things to come. It was more likely an aberration caused by the fact that without having to worry about Le'Veon Bell they could just pin their ears back and all but ignore the run, leaving all the focus on Ben Roethlisberger, Antonio Brown and the passing game. With all that said, Big Ben still threw for 334 yards and a TD. With Aaron Rodgers' health a bit of a question and Peyton Manning and Andrew Luck struggling mightily down the stretch, Brady may be the most trustworthy option at QB this week.
Running Backs
The Ravens' run defense is fantastic. Even with Haloti Ngata suspended for four games, they allowed fewer fantasy points to opposing RBs than any team in the league. That coupled with the fact that you really can't ever trust a Patriots' RB pretty much makes their RB corps a non-factor this week. If they abandon the run and decide to just go with a short passing game, Vereen will be your best bet. Outside of that, completely avoid all of them. Vereen is a very risky play as well, even at only $4,800.
Wide Receivers
Much like the RBs, it's hard to depend on a Patriots' WR. If you decide to go with a Pats' wideout, it has to be Edelman. If nothing else he has a ton of PPR value. He sat out Week 17, but in the last four games he played, Edelman caught 33 passes for 366 yards and two TDs. He finished the season hot and is a safe bet to catch at least six or seven passes. He is a steal this week at $6,400. On the other hand, Brandon Lafell ($6,000) has the most upside in the group but is far from safe. No other Patriots' WR is worth mentioning. Edelman is the guy to target here.
Tight Ends
Gronk is the best TE in the league hands down. He may be the best TE the league has ever seen. So if you can afford him, start him. Even at $7,100, he's worth the money. That's $1,800 more than the No. 2 TE Julius Thomas. Still worth it. He is not the guy we need to focus on, we know he's great. Plenty of people are going to try to grab Tim Wright for $3,000. He had a few big games this season, however, he only had four games in which he caught more than one pass this season. He is as risky as risky could be. Reports out of New England are that he may be a bigger part of the offense this week. That remains to be seen. Gut feeling, he puts up around 10 fantasy points this week. That is purely a gut feeling though.
Predictions
Final Score
Baltimore: 20
New England: 27
Best Play
Ravens: Justin Forsett
Patriots: Tom Brady
Sleeper
Tim Wright