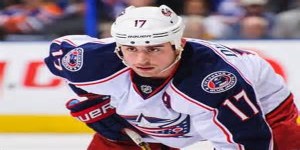 NHL teams are making the push for respectability heading towards the end of the calendar year. Some annual playoff teams and newcomers to the postseason discussion are mixing and matching lines trying to find another spark to keep from falling back in very crowded playoff pictures. Some of the line changes happening are because of injury, but others are because of coaches trying to reignite stagnant offenses.
The entrance and exit of players due to injury has made form some fun pairings and the reuniting of lines that started 2013-14 together. One return that should have fantasy owner's eyes peeled is that of defenseman Mark Giordano of the Calgary Flames. Prior to being shelved with a broken ankle. Majority of fantasy owners were wise to stash him on the injured reserve (if applicable). If he is available for some reason, he is a great addition. There is the rare instance a site will say a player is owned in 100% of leagues, but double check just in case.
Feel free to keep players around despite of missed time due to illness. Sounds silly, right? Shane Doan and Mikhail Grabovski are highly owned but have been dropped by unnecessarily impatient owners.
Forwards
Brandon Dubinsky– Columbus Blue Jackets (Owned in 52% of leagues):  Dubinsky is returning to a Columbus squad that is seeing scoring  from a number of young players that were expected to contribute. Thanks to their recent outburst, and Dubinsky's own efforts,  the former New York Ranger has 21 points in 28 games. Dubinsky is also a valuable contributor in penalty minutes. He has more upside than counterpart Wayne Simmonds who, based on categorical prowess,
Nick Bonino– Anaheim Ducks (60%): Bonino is getting looks on the power play and is cashing in on his increased role (11 power play points). Anaheim also saw the returns of Jakob Silfverberg and Francois Beauchemin put the team at full strength. Bonino is going to continue to get time in multiple game situations, making him a great addition.
Reilly Smith– Boston Bruins (11%): It is tough to ignore the sub-14 minutes per game, but you have to with Smith. He is playing on a line with Patrice Bergeron and Brad Marchand during even strength situations, and with the man advantage. The other two play good two-way games, leaving Smith with the opportunity to focus more on offense. This is a great situation to help the maturation process of Smith. A healthy comparison can be made with Chicago's Brandon Saad, who enjoyed success with Jonathan Toews and Marian Hossa as a rookie last season.
Cam Atkinson– Columbus Blue Jackets (8%): Atkinson has five points in seven contests in December, and is one of the many reasons Columbus has scored with consistency as of late. He also has 102 shots on goal, because that never hurts in fantasy hockey.
Defense
Travis Hamonic– New York Islanders (24%): Hamonic is worth a look if you are hurting for average time on ice. His plus/minus is a respectable minus-5, and is one of the few Islanders who have been consistent. Again, he is more of an add for the "unsexy" categories.
Jake Gardiner– Toronto Maple Leafs (52%): The best defenseman skating for Toronto is Gardiner, and his play has added to an already potent top six forward grouping. His plus/minus will be the only area where the meter won't move. Heed warning though, as a group Toronto's defensemen have been less than consistent.
Matt Carle– Tampa Bay Lightning (80%): Radko Gudas and Victor Hedman have missed time due to injury, and Carle has righted his ship just in time to replace some of their lost two-way minutes. Carle has seen no less than 24 minutes in a contest during the past week and has recorded a shot on goal in all but two games in the last calendar month. He was a must-own to start the season, and now is the time to add him if he was dropped in your league.
Goalies
Carter Hutton– Nashville Predators (26%): The NHL's third star of the week lost to the Chicago Blackhawks on Tuesday, but he has taken the starting position back. Hutton is worth a spot start as the match up dictates.
Robin Lehner– Ottawa Senators (25%): An impressive win against the St. Louis Blues has earned Lehner a spot on your roster. Craig Anderson has regressed in a big way this season, and Lehner is worth rostering for his 2.38 goals-against average and .930 save percentage. A few good starts in a row by the 22-year-old could lead to an extended run as the starter
Justin Peters– Carolina Hurriances (22%): Peters is pulling a Lehner in the Carolinas. Cam Ward has been atrocious, as well as hurt this season. The Canes are playing much better in front of Peters. He has seven wins in 16 games played and has an excellent 2.16 GAA.