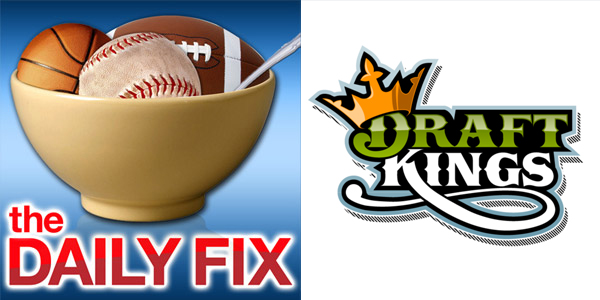 I would like to apologize to our loyal readers. I am still feeling a bit under the weather, but while the writeup is short, I am extremely confident about my picks today. Normally our write-ups behind the paywall consist of multiple game breakdowns, plus cash game rankings and GPP rankings.
Take your NHL advice from someone who has played the game (me) for 15 years!
Good luck tonight.
Featured Game:
New York Islanders @ St. Louis Blues – Start Time 8:00 PM – O/U 5.5 – Line: Blues -158
Jori Lehtera ( $4,000, C), Vladimir Tarasenko ( $8,000, W) and Jaden Schwartz ( $5,000, W) have been re-united once again, and it comes at a great time for fantasy players. This line should be absolutely dynamite, and I wouldn't hesitate stacking all three of them in cash games and in your GPPs.
This game has a chance to be incredibly chippy and high scoring, since when these two teams played on Saturday, Islanders center Anders Lee ( $3,400 ) delivered a vicious check to the head on Carl Gunnarsson — for which Lee was not suspended for. There should be a TON of penalties in this game because of that.
GPP targets for me in this game — aside from the above Blues trio — include: Brock Nelson ( $5,200, C), Frans Nielsen ( $5,100, C), Nick Leddy ( $3,800, D), Kyle Okposo ( $5,700, W), John Tavares ( $7,100, C), David Backes ( $4,900, C), T.J. Oshie ( $4,400 ), Kevin Shattenkirk ( $6,100 ), and Alex Pietrangelo ( $6,500 ). 
I like Anders Lee ( $3,400 ) — who I mentioned above — but he should find himself in the penalty box for a good amount of time in this game, or even end up with a game misconduct if he has to defend himself. This is what happens in hockey games so soon after a dirty hit is delivered in a previous game.
Price-Adjusted Cash Game Rankings:
Center:
Jori Lehtera – $4,000 – St. Louis Blues
Mike Ribeiro – $4,800 – Nashville Predators
Brock Nelson – $5,200 – New York Islanders
Bryan Little – $5,400 – Winnipeg Jets
Ryan Johansen – $5,400 – Columbus Blue Jackets
Nicklas Backstrom – $5,600 – Washington Capitals
Winger:
Blake Wheeler – $6,600 – Winnipeg Jets
Vladimir Tarasenko – $8,000 – St. Louis Blues
Jaden Schwartz – $5,000 – St. Louis Blues
Filip Forsberg – $5,900 – Nashville Predators
Jiri Hudler – $5,200 – Calgary 
Dustin Byfuglien – $6,800 – Winnipeg Jets
Zach Parise – $9,000 – Minnesota Wild
James Neal – $5,800 – Nashville Predators
Andrew Ladd – $5,900 – Winnipeg Jets
Johnny Gaudreau – $5,100 – Calgary Flames
Defense:
Jared Spurgeon – $4,200 – Minnesota Wild
Marek Zidlicky – $4,200 – New Jersey Devils
Nick Leddy – $3,800 – New York Islanders
Alex Pietrangelo – $6,500 – St. Louis Blues
Ryan Suter – $5,400 – Minnesota Wild
Dennis Wideman – $5,600 – Calgary Flames
Goalies:
Craig Anderson – $7,500 – Ottawa Senators
Cory Schneider – $6,400 – New Jersey Devils
GPP Stacks:
Jori Lehtera / Vladimir Tarasenko / Jaden Schwartz + Kevin Shattenkirk or Alex Pietrangelo
Mike Ribeiro / James Neal / Filip Forsberg
Blake Wheeler / Bryan Little / Andrew Ladd / Dustin Byfuglien
Brock Nelson / Frans Nielsen / Nick Leddy / Kyle Okposo
Zach Parise / Mikko Koivu / Jason Pominville / Jared Spurgeon / Ryan Suter
Jiri Hudler / Johnny Gaudreau / Markus Granlund
Jori Lehtera / Vladimir Tarasenko / Jaden Schwartz / Kevin Shattenkirk / Alex Pietrangelo / T.J. Oshie + David Backes or Alex Steen or Paul Stastny