2015 Fantasy Baseball: First Base VORP Revisited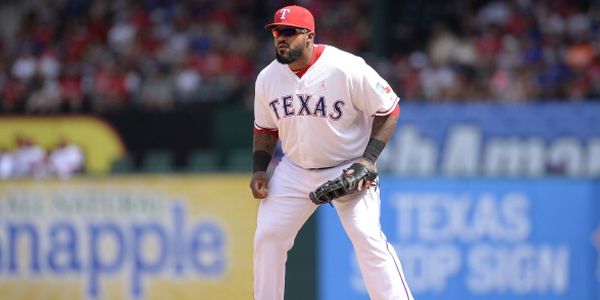 As some of you may know, Chris Garosi and I participated in a recent fantasy draft. I shared my VORP findings with him to assist with the drafting process. He made a couple of suggestions to make the system better and we will incorporate those as we look at a comparison between how Yahoo ranks first baseman and how our VORP methodology ranks the first baseman. Of course, before we get into the rankings and discrepancies, we should talk about the tweaking that has been done.
As usual, we looked at the last three seasons of value over replacement player. The main difference is that I applied a weight to the more recent seasons. The 2014 numbers were tripled, the 2013 numbers were doubled, and the 2012 numbers were counted as is. The general idea is that we didn't want to forget about other seasons, but we wanted to apply more weight to 2014 because those numbers are more relevant most of the time. We are calling this new total the relative VORP. Naturally, there are always exceptions to every rule. No system can be perfect after all.
Most Underrated
Mike Napoli— Boston Red Sox (+9)
The first thing you want to do is take a look at a player's last season. If it is outside a player's career norm, you usually end up seeing them vastly overrated or underrated. Napoli has been pretty consistent since becoming a Red Sox. In fact, if you remove his huge 2011 season with the Rangers, he's been a constant offensive producer throughout his whole career.
Fantasy baseball is about traditional numbers. Napoli has never been about traditional numbers. That being said, more and more leagues are adding on base components to their categories. In those leagues, Napoli plays up, so you should pay attention to the rules in your league. In traditional leagues, he could still be a quality backup.
Joey Votto— Cincinnati Reds (+7)
Even with the new multiplier, Votto gets knocked down too far because of his injury woes the last two seasons. He also has the same kind of game as Napoli, but he does it better. When healthy, he is virtually guaranteed to draw 100 or more walks, so he is a great sleeper candidate for leagues that add that on base element.
Lucas Duda— New York Mets (+7)
Duda fits into a more difficult category. He came alive last season and hit for power that no one had ever seen before. The question is whether it was a blip on the radar or a marker of things to come. The new multiplier definitely elevates him up the list. With the utility role would seem to add a few first basemen to starting lineup. Duda is certainly an outside candidate for one of those roles.
Most Overrated
Prince Fielder— Texas Rangers (-14)
Obviously, there are limitations to any kind of multiplier and Fielder represents one of the major limitations. He was hurt last year and obviously that killed his value. That being said, it really isn't that far off. The problem is that his power has been diminishing progressively with each passing season. Who knows, maybe it was the neck injury rearing its ugly head. Either way, I wouldn't want to take him as high as Yahoo has him.
Matt Adams— St. Louis Cardinals (-8)
I'm not exactly sure why Adams is ranked as high as he is. He hits for a good average, but the power numbers simply aren't there. I suppose the folks at Yahoo are assuming that the power will come. I always take a wait and see attitude on that. I suppose there is always the possibility that the power will come.
Chris Carter— Houston Astros (-5)
The ultimate question with Carter is whether he is the 21st century version of Rob Deer, Dave Kingman, or Marv Thronberry or if he is going to become something more. Last season he produced like a legitimate all-star in the second half. The rest of the time he was giving the fans in the outfield some air conditioning. For most of his career he has been the first guy. In this day and age, anyone that can hit 30 home runs or more has value. That value might be as a backup for right now.