Fantasy Baseball Final: June 9, 2016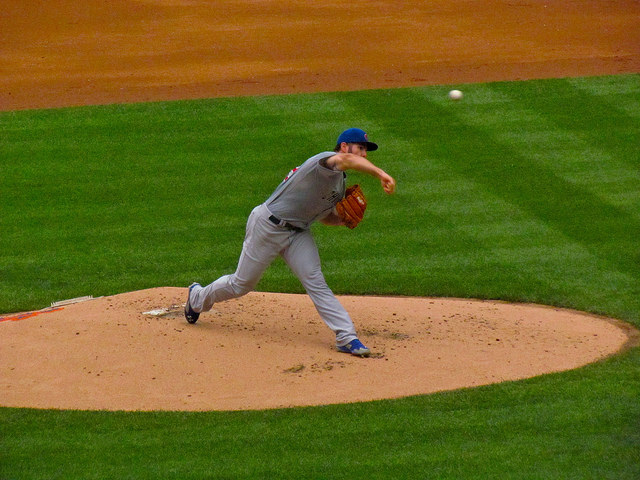 Baseball fans turned their attention towards the annual amateur draft last night. MLB has been doing a better job of advertising and promoting the draft in recent seasons. The MLB Network has televised the first round of the draft over the past several seasons and casual fans are beginning to become more and more aware of the players that are picked on top before they get picked. However, as most fans know, the draft goes through nearly 50 rounds and those picks are often more important than the first one.
The Phillies selected Mickey Moniak as the first overall selection in the 2016 draft. He has drawn favorable comparisons to the Marlins Christian Yelich. Jim Callis of MLB.com said that Moniak had one of the highest floors of anyone in the draft. In other words, he may not become a Hall of Famer, but he is more likely to enjoy a productive career than just about everyone else in the draft.
The Week in Review
We've spent the past several editions focusing on the National League the Cubs. That makes perfect sense as they reached 40 wins faster than any team since the 2001 Mariners. Those Mariners went 116-46, but failed to reach the World Series. The Cubs probably have an advantage over those Mariners because of Jake Arrieta and Jon Lester. The two have combined to go 16-4 on the season and look to be a much better one-two punch than anything those Mariner teams had.
This time, we should talk about the American League and the surge the Texas Rangers have been on recently. They've won eight of their last ten games and most of those have come against division rivals like Seattle and Houston. In the regular lineup, they have been led by the likes of Nomar Mazara and Ian Desmond. Both are newcomers to the team this season and unlikely sources of great production. Mazara is a phenom while Desmond has never hit above .300 before. Put them with the likes of Adrian Beltre, Elvis Andrus, and Rougned Odor and you have the makings of a pretty dynamic lineup.
If you read anything
If you only knew about the beginning and end of Bartolo Colon's career you would swear he was a first ballot Hall of Famer waiting to happen. Between 2006 (when he was 32) and 2012 he went 32-40 and spent more time on the disabled list than he did winning games. Since his 40th birthday he has been 52-35. He won again on Thursday night and has shown no signs of slowing down. He has 223 wins in his career which makes him a borderline Hall of Famer. Given that he also has a Cy Young award to his name, you would figure that he still has a decent chance, but if he had pitched in his thirties like he has in his forties he'd be a lock.
We kind of expected
The Yankees may be only 30-30, but they have the best end of a bullpen in baseball. Despite being suspended for the first month of the season, Aroldis Chapman already has eleven saves, but he hasn't been nearly as impressive as Andrew Miller. Dellin Betances has had some issues, but he is obviously still very good as well. The three combined to pitch two and two thirds of an innings of scoreless ball.
We didn't expect
Don't look now, but Pedro Alvarez appears to be heating up a little after a dreadful start. In his last 30 games, he is hitting a respectable .256 with six home runs, nine runs, and 16 RBI. For those that follow the more advanced numbers, he has a .824 OPS. That comes closer to the kind of numbers they expected overall and makes him a decent buy low candidate. With Manny Machado moving to shortstop, he has played an occasional game at third base in addition to first base and utility eligibility.
Save Opportunities 
Cody Allen (converted #13)
Derek Robertson (converted #14)
Jeurys Familia (converted #20)
Trevor Rosenthal (converted #11)
Aroldis Chapman (converted #11)
Jake Diekman (converted #1)
Injury and Roster Updates
The Chicago White Sox signed Justin Morneau and immediately placed him on the disabled list so he can go to the minors and get ready for the season. They designated Mat Latos for assignment to make room for him on the roster.
The Astros Carlos Correa injured his ankle during the 5th inning of Thursday's game with the Rangers. The initial reports are that he will be day to day with a sprained ankle.
Blue Jays star outfielder Jose Bautista is day to day with right thigh tightness.