2016-17 Fantasy Basketball Stats Guide – The $5 Fix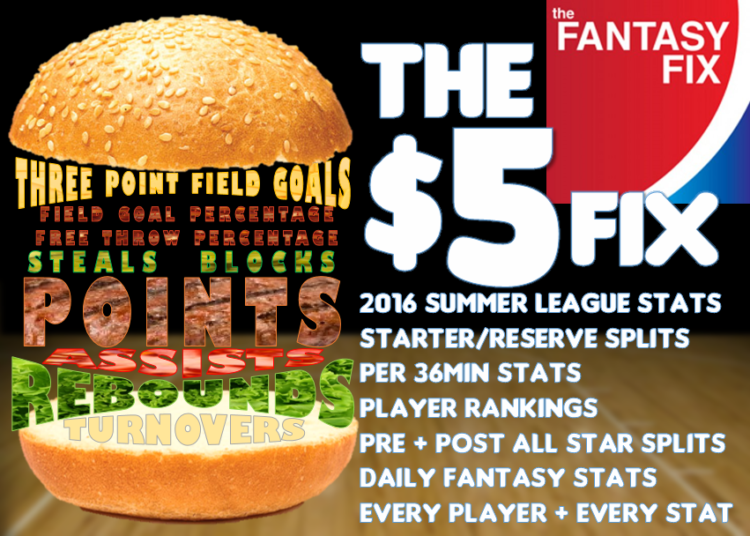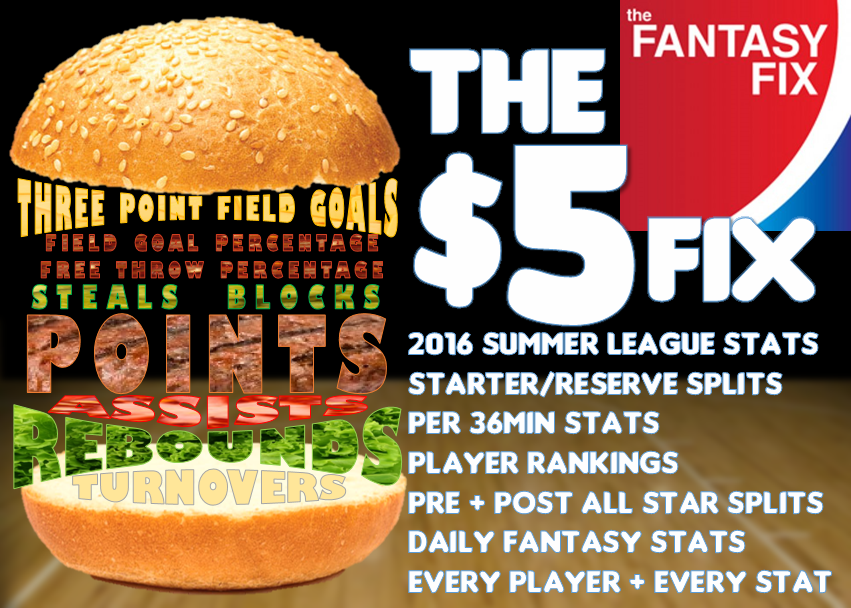 I'll cut right to the point.
If you want every useful NBA statistic and ranking to prepare for your draft, then this is the cheat-sheet for you.
I'm the first to admit the information packed into this tidy little package can be found, for free, in various places using various sourcing methods.
But you won't find ALL of it in one place, except for here.
With every player's stat just open a new tab and copy/paste your pick as the draft goes, tracking your stats so you know what stats you need. Much easier in offline I admit! The FGM, FGA, FTM, FTA stats are always useful as they help paint an actual representation of your team's outlook. Yes, if you take DeAndre Jordan you still won't reach 80% from the line even if you pair him with Kevin Durant, James Harden, DeMar DeRozan, Danilo Gallinari, Russell Westbrook AND Carmelo Anthony (a combined 43.1 out of 54.4, 79.1%).
It'll work in Excel and Sheets, I've taken the ugly hairy stuff out from the back and it comes in a weeny little file of less than 700kb, perfect to save on your phone, computer or tablet.
Here's a preview of the main page, also showing all the tabs containing the other statistical goodies.
Head to the bottom of this page for the downloadable link.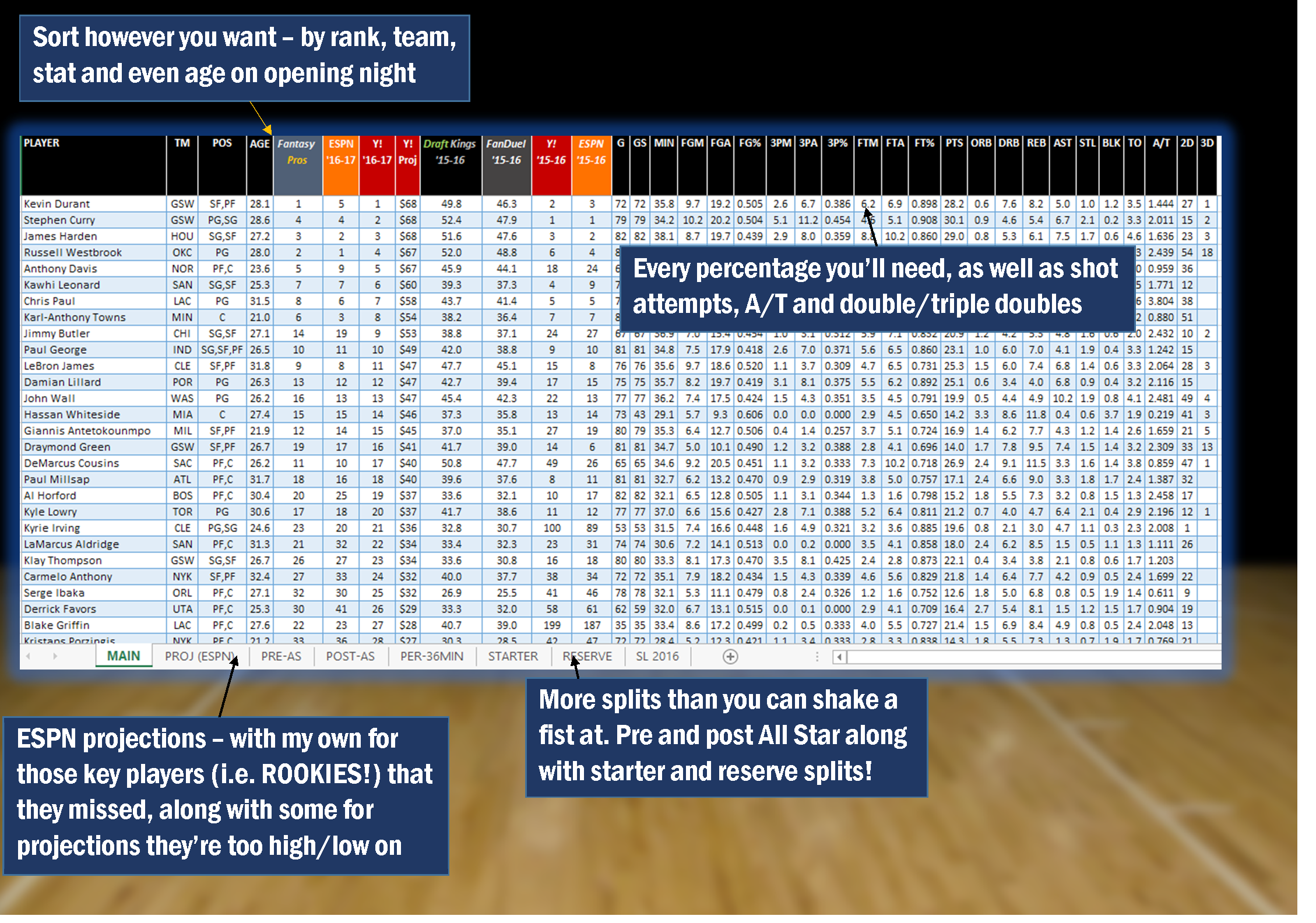 All this for only $5. You don't need those cheeseburgers, they won't tell you to draft Nikola Jokic instead of Nikola Vucevic.
This spreadsheet isn't machine washable and it won't mow your lawn with the flick of a switch, but it will help you in your fantasy draft this season.
As always I can be reached on Twitter here (@macetastic) and I love getting feedback and questions (about fantasy mainly, though if you like rugby or league I'll gladly talk you to sleep).
Beyond the paywall is the downloadable link. Thanks for your support and enjoy!
[cointent_lockedcontent article_labels="basketball"]
File updated 09.21.16 (2:55 PM PT)
[/cointent_lockedcontent]