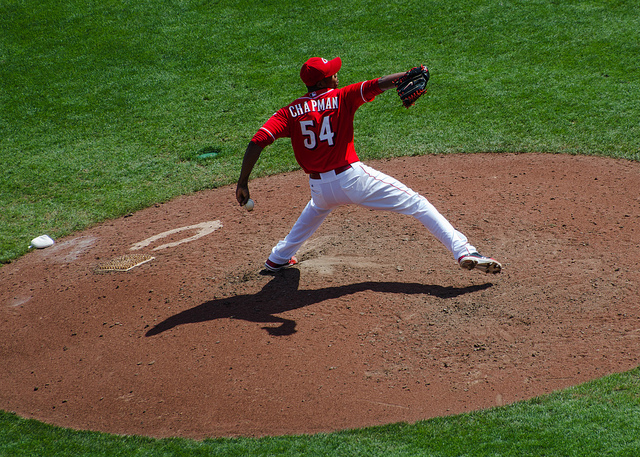 I've updated the 2013 Fantasy Baseball Relief Pitcher Guide . I have edited the sections on:
Grant Balfour
Luke Hochevar
Aroldis Chapman
Chris Perez
Ryan Madson
Carlos Marmol
Frank Herrmann
Fernando Rodriguez
Craig Breslow
You'll get about 42,000 words on mostly relievers and how they might fit into saves, holds, K/9 and other types of leagues.
For cliff notes, check out here and here, which focused on some sleeper candidates  including Rhiner Cruz, Kelvin Herrera, Carter Capps, Esmil Rogers, Junichi Tazawa, Jake McGee, Tommy Hunter, Cory Burns, A.J. Ramos, Fernando Salas, Josh Edgin, Nick Vincent, Brad Brach, Zach Stewart, Chris Leroux, Raul Valdes, and Adam Ottavino. I also went into some potentially volatile bull pen situations and which relievers might gain value in head-to-head leagues here.
Please, if you spot typos, bring them to my attention (via Facebook [friend me], Twitter or the comments section). I'm horrible at editing myself and have no friends I hate enough to torture by forcing them to edit this tome in a truncated timeline.
The up-to-date guide is here: https://docs.google.com/file/d/0Bw2uHKTMUOAnSzJGazFmSndLTTg/edit