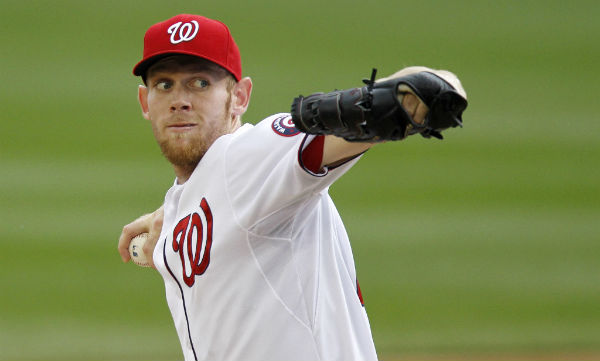 As our midseason profile of starting pitching comes to a close, it is instructive to take a look at where we have been in addition to looking at the pitchers from the National League East. The big picture and little picture are equally important in fantasy baseball. The long and short of it is that most fantasy baseball players will go through as many as twenty starting pitchers in any one fantasy season.
Sometimes it will be injuries, but most of the time it is old-fashioned ineffectiveness. General managers and managers (unless they are Josh Byrnes) can afford to exercise some patience with pitchers that normally are effective. Fantasy owners are essentially their own general managers and managers and that job is year to year. We can't fire ourselves, but we can be found wanting judging by the standings. Play in enough leagues and you will find yourself at both ends of the spectrum.
Before we move onto the last division, let's take a look at where we have been in regards to our three tiers of starting pitchers. Like we said, most teams employ at least one tier three starter by necessity and seasons past, we all had to as well on the fantasy end. Yet, judging by the numbers, you really don't have to now. It obviously takes some adjustment in our thinking, but the numbers clearly indicate there is enough quality to go around.
When we do the math, we find that there are 73 pitchers that have logged at least 60 innings and have SIERAs below 4.00. If you exist in a 12 player league, you can go six starting pitchers deep and still not employ a tier three starting pitcher. Moreover, every squad should have a tier one starter to their credit or they will be in some trouble down the line. As we move onto the NL East, keep in mind that we are looking at pitchers with 60 or more innings and SIERAs under three, between three and four, and above four.
I suppose late is better than ever. Fantasy fans (and real fans alike) have been waiting for the all-star Strasburg to show up. He's still not on the level of Clayton Kershaw but he's getting there and that is all the Nationals could hope for. He is due some better batted ball luck as you can see, so he might be a darkhorse Cy Young candidate yet. The voters love guys that finish strong and he seems poised to do that.
As a fantasy owner, one of the things you should look for is someone that is performing a level lower than where they should. That is someone that will get hotter in the second half. Of course, Strasburg is owned in your league, but he is someone that you might be able to pry in trade and give up less than you would later on.
Just like the other divisions in the National League, the majority of the qualifying pitchers find themselves in the second tier. Instead of profiling every pitcher here, we will focus on the pitchers that are performing a level above or below their projections. Right now, the Braves have a pair of arms that are performing a level below their expectations. Funny, but the Braves lost Gavin Floyd for the season leaving them the third significant arm to go down for the season (Gavin Floyd, Brandon Beachy, and Kris Medlen). That leaves Mike Minor and Ervin Santana as two pitchers currently not performing up to their peripheral numbers.
This means they will likely see some better luck in the second half. If they are unowned in your league then you should consider adding them to your roster. If someone owns them then you can offer a little less than you normally would and enjoy better numbers for you than your friend got.
On the flip side, there are several pitchers outperforming their peripheral numbers. If you own one of them you might consider trading them now that their value is highest. Julio Teheran, Henderson Alvarez, Jon Niese, Cole Hamels, Jordan Zimmermann, and Tanner Roark all have ERAs below 3.00 despite having SIERAs well above 3.00. A couple of those guys are probably worth keeping, but folks like Alvarez and Roark can probably get you far more than what they are worth right now.
It's funny how there are only four tier three starters and three of them are Phillies. If you needed any other reason for why the Phillies are in the predicament they are in then look no further. The Phillies were the envy of baseball several years ago when they had a healthy Roy Halladay, Cole Hamels, Cliff Lee, and Roy Oswalt in the rotation. Right now, Hamels is the only one left currently in the rotation.
A.J. Burnett has given them healthy innings, but he isn't on the level of Halladay or Lee. Meanwhile. Kendrick and Hernandez are more and less space fillers until the next generation of great Phillies are ready to take over. Judging by the state of their farm system, that might be quite a while. This is why the Phillies may have to bite the bullet and trade some of their veterans. They simply aren't going to go very far with what they have, but they are just good enough to keep them afloat.