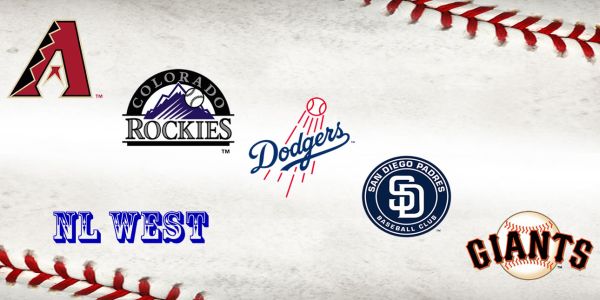 It has been a wild winter in the NL West, and we haven't even approached the new year. It's hard to keep track of everything and how it will affect the upcoming fantasy season. Normally, we would simply list the moves, but there are just too many to simply list. We will give you a simple side by side chart of the top three teams in the division showing what they had last season and what they are projected to have this season. I would like to thank the good folks at rosterresource.com for their assistance.
Los Angeles Dodgers
| | | |
| --- | --- | --- |
| | 2014 | 2015 |
| C | A.J. Ellis | |
| 1B | Adrian Gonzalez | Adrian Gonzalez |
| 2B | Dee Gordon | |
| 3B | Juan Uribe | Juan Uribe |
| SS | Hanley Ramirez | |
| LF | Carl Crawford | Carl Crawford |
| CF | Matt Kemp | Joc Pederson |
| RF | Yasiel Puig | Yasiel Puig |
Overview
The Dodgers look like a stable franchise compared to our other two teams here. They only have four new players. Technically, Joc Pederson isn't really new so much as he's getting a promotion. Overall, I like what they've done. They have improved at second base and catcher. You could argue that they are better at shortstop overall when you consider both fielding and hitting.
San Francisco Giants
| | | |
| --- | --- | --- |
| | 2014 | 2015 |
| C | Buster Posey | Buster Posey |
| 1B | Brandon Belt | Brandon Belt |
| 2B | Marco Scutaro | Joe Panik |
| 3B | Pablo Sandoval | Casey McGehee |
| SS | Brandon Crawford | Brandon Crawford |
| LF | Michael Morse | Gregor Blanco |
| CF | Angel Pagan | Angel Pagan |
| RF | Hunter Pence | Hunter Pence |
Overview
The Giants haven't had as much turnover in their regular lineup as the other teams, but when you add in the absence of Tim Lincecum from the rotation you'll agree they've had as much turnover. The big change is obviously at third base where Kung Fu Panda is moving to the east coast and Casey McGehee is moving into his spot. This is a net loss for the Giants offensively and defensively, but the money was spread around to the likes of Jake Peavy and Sergio Romo.
San Diego Padres
| | | |
| --- | --- | --- |
| | 2014 | 2015 |
| C | Yasmani Grandal | |
| 1B | Yonder Alonso | Seth Smith |
| 2B | Jedd Gyorko | Jedd Gyorko |
| 3B | Chase Headley | Yangervis Solarte |
| SS | Everth Cabrera | Alexi Amarista |
| LF | Carlos Quentin | |
| CF | Cameron Maybin | |
| RF | Will Venable | |
Overview
No team has gone through a transformation quite like the Padres. Officially, they have changed their starters at every position except second base. They even added Clint Barmes to their bench, so, on some days, they can have 100 percent turnover.
Winners and Losers
With the number of new faces and new places we should take stock in which players will be better for the moves and which players will see their numbers take a dive. Some of these are complex and deserve their own study. One of us will take deeper looks at all of these guys, but for right now, here is the first blush reaction.
Winners
Yasmani Grandal– Moving from Petco Park to Dodger Stadium should help considerably. ESPN park factors had Petco Park at .826 in runs scored and .806 in home runs. Dodger Stadium is still on the pitcher side at .907, but it plays up for home runs (1.226). Look for better numbers from Grandal.
Jimmy Rollins– Picking winners and losers can be a complex task. Rollins is moving to more of a pitcher's park than what he had in Philadelphia, but the Dodgers offensive attack is better than the Phillies. He is destined to have more runs scored and maybe even more RBIs next season.
Joc Pederson– Steamer has him projected to hit .230 with 19 home runs. Obviously, the Dodgers still have Andre Ethier to supplant him if need be, but he wouldn't have gotten this opportunity if they hadn't been able to deal Matt Kemp. He hit 33 home runs and scored 106 runs in only 121 games in the minors. There's a chance he could be the next big rookie.
Losers
Wil Myers– The former number one prospect in the game has moved to his third organization in four years. Moreover, he is moving to one of the worst hitters parks in the game. True, there is quite a bit of hitting talent on that team, but it looks like Myers will likely never live up to the billing he came in with in 2013.
Justin Upton- Again, we see a theme here. While the Padres will benefit overall from the influx of hitting talent, the numbers just aren't going to be there individually. It probably will help the Padres in their attempts to re-sign the free agent outfielder.
Casey McGehee— I could go with Matt Kemp, but that would be piling on. McGehee has the same issues since he is moving to AT&T Stadium. He hit only nine home runs in Miami and he likely won't hit that many in San Francisco. He likely will be replaced before the season ends.