In the Week 25 edition of fantasy baseball 3×3, we're scooping Ketel Marte, skipping Raisel Iglesias, and sticking with Jorge Soler.
There are plenty of waiver wire columns out there that provide an exhaustive list of the most added players in fantasy leagues. This isn't one of them. Here, we'll run down a few of the most interesting players for fantasy owners, with perspective on who deserves your attention, who deserves your patience, and who deserves to go straight to bed without dessert.
Any questions, thoughts? Hit me in the comments or on Twitter.
3 TO CATCH
Players to be picked up; available in most standard leagues
Ketel Marte | Seattle Mariners | SS
If you're desperate for stolen bases, and maybe you just lost Alcides Escobar for a few days, Ketel Marte is an excellent (and widely available) replacement. He's shown both a willingness and an ability to run both in the high minors and in his short stint in the majors, racking up 27 swipes in 112 total games this season.
At the plate, Marte has exactly the kind of approach you'd hope for from a player with his speed. He's patient, makes a ton of contact, and generally keeps the ball on the ground. Though he's yet to homer as a big leaguer, Marte's got enough pop to punish outfielders for cheating in on him. I'm looking at you, Mike Trout.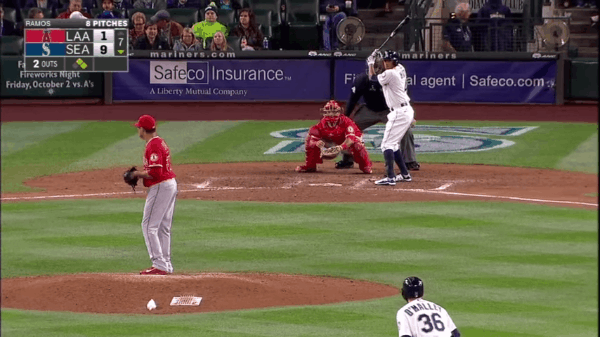 Pitchers certainly seem to respect Marte; the rookie's walk rate is nearly 10%. That, combined with an excellent batting average has put him atop the Mariners lineup just about every day for the last month. And though you might not think of Seattle as a juggernaut, only the Blue Jays have been better offensively over the second half of the season. Marte will get a chance to score plenty of runs with Kyle Seager, Nelson Cruz, and Robinson Cano immediately following him in the lineup.
To pick him up, I'd drop: Kelby Tomlinson, Jose Iglesias, Alcides Escobar
Angel Pagan | San Francisco Giants | OF
If you like everything you just read about Ketel Marte, but you're a little dubious of relying on a rookie in your fantasy playoffs, may I offer you some Angel Pagan instead? They say 2007 was a wonderful year for major league debuts…
Just like Marte, Pagan is the everyday leadoff hitter for an underrated West Coast offense. Just like Marte, he's a great bet to swipe a few bags down the stretch. Just like Marte, he should hit for a decent average, but won't help you much in the power department. And for Pagan, that deficiency might actually have a positive impact down the stretch, given that he'll play the remainder of his games in San Diego, Oakland, and San Francisco.
To pick him up, I'd drop: Alex Rios, Nori Aoki, Kevin Pillar
Carlos Rodon | Chicago White Sox | SP
I don't get it. I don't understand how Carlos Rodon can still be available in more than half of ESPN and Yahoo! leagues. Since the All Star break, he's been one of just 16 pitchers to post a K/9 of 9.00 or better and an ERA below 4.00, per FanGraphs. There aren't many surprises on that list, but there are quite a few Cy Young contenders. Rodon, Raisel Iglesias, and Noah Syndergaard are the only rookies to make the cut.
He's been spectacular, and I don't see any reason to expect his pace to slow. At a time when many rookie pitchers start to wear down, Rodon is settling in. His last seven starts (all quality starts) have been some of his best of the season. He's averaging nearly a strikeout per inning and three whiffs for every walk. He's kept his groundball rate above 47% in six of those seven starts and allowed one run or fewer four times.
His fastball velocity has been consistent; his knockout slider has actually picked up a couple ticks on the radar gun. That pitch continues to be his best offering. It's been remarkably reliable from start-to-start: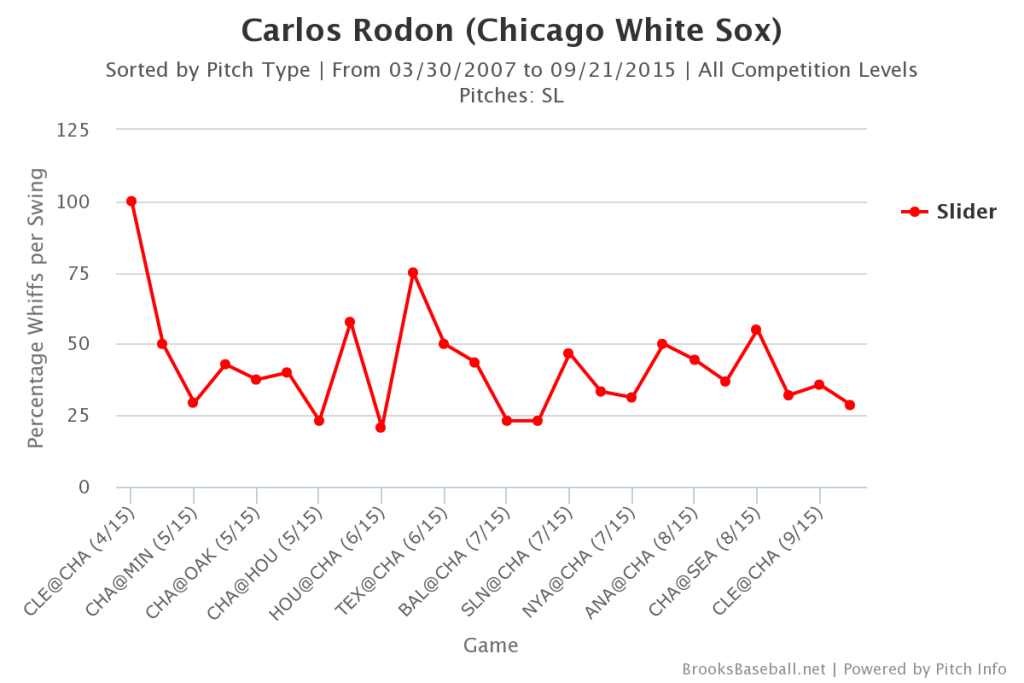 For any owners chasing strikeouts, Rodon should be a top priority.
To pick him up, I'd drop: Julio Teheran, Ian Kennedy, Mike Leake
3 TO CUT
Players to be traded or dropped, depending on the depth of your league
Raisel Iglesias | Cincinnati Reds | SP/RP
On skill set alone, Raisel Iglesias would be the perfect kind of pitcher to add for the stretch run. His high-variance ratios can't hurt roto owners quite as much at this point in the season and he's proven his ability to rack up whiffs in bunches; he's averaging better than a strikeout per inning overall and has topped double digit strikeouts in three of his last five outings.
But alas, the Reds look to be shutting him down. Iglesias' start was skipped on Friday and though the team hasn't publicly announced an innings limit, I'd be very surprised if the dead-in-the-water Reds gave Iglesias a chance to make another full-length start this season. He'll probably be used in a relief role, but with Aroldis Chapman in place, there's essentially no chance of Iglesias finding his way into a save chance.
He's droppable in any redraft league.
I'd trade/drop him for: Lance McCullers, Anthony DeSclafani, Aaron Nola
Trevor Bauer | Cleveland Indians | SP
The Cleveland Indians are making a charge, but unfortunately for Trevor Bauer's fantasy owners, manager Terry Francona has decided that his mercurial young flamethrower will not be a part of it. Technically, Bauer has been banished to the bullpen, but based on Francona's description of his role, they'll want to keep him stretched out, preferring to use him as a long man, rather than in a setup role.
In a lot of cases, that'd be fine, but there's not a team in baseball that has less use for a long man right now than the Tribe. Carlos Carrasco, Danny Salazar, Corey Kluber, and Josh Tomlin have all averaged a quality start in their combined 39 turns since the All Star break. After a rough July, Cody Anderson can't quite match that, but he hasn't been tagged for more than two runs in a start since the first week of August. Bauer's been the only Cleveland starter in need of much relief lately and unfortunately, the bounds of space and time won't allow him to jog in from the bullpen to take over for himself.
All this nets out to a significant likelihood that Bauer doesn't pitch more than a handful of innings over the season's last two weeks. I still believe in his potential, but for this year, he's droppable in all redraft leagues.
I'd trade/drop him for: Erasmo Ramirez, James Paxton, Patrick Corbin
Starlin Castro's had a great three weeks. Sparing playing time has become more frequent as Castro has begun to look less and less like what he's been this season, which is, arguably, the worst everyday position player in baseball.
Granted, that's not a particularly high bar to clear, but Castro's results have been legitimately excellent lately. Since the calendar flipped to September, he's slashed .405/.432/.714 with four home runs. His September OPS more than doubles what he produced in May, June, and July, and those four homers are only two fewer than he'd hit all season.
It all looks wonderful, but I'm not buying. I'll trust three quarters of a season's worth of crappiness before I buy in on a three week hot streak, especially when there's not much in the way of subterranean improvement supporting Castro's excellent superficial performance. He's continued to hack at everything and continued miss at a great deal of it. His 52.6% swing rate and and 11.3% swinging strike rate in September are both worse than his already poor season-long numbers. The improvement in performance has come from Castro making cleaner contact on the balls he does square up, but what's that saying about blind squirrels and nuts?
I think this is just a run of good luck. And Castro's .452 September BABIP would seem to agree.
When that luck fades, Chicago manager Joe Maddon will have all sorts of options to replace Castro at second base. Tommy La Stella has recently assumed the role against tough righties and if Maddon really does want a power-hitter middle infielder who can't make much contact, he's already got the purest fulfillment of that archetype in Javier Baez.
In mixed leagues, you can probably do better than Castro.
I'd trade/drop him for: Francisco Lindor, Jean Segura, Odubel Herrera
3 TO KEEP
Players to hold or trade for; owned in most standard leagues
Jorge Soler | Chicago Cubs | OF
Jorge Soler largely fell off the fantasy radar after sitting out four weeks with a strained oblique. In his first start back off the DL on Saturday, he announced his presence with authority, hitting a rocket into the left field bleachers off Cardinals' ace Michael Wacha.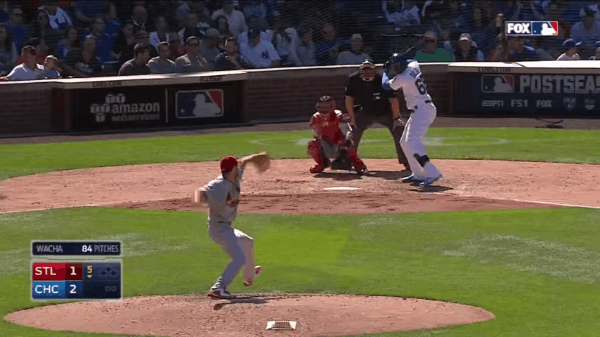 Soler doesn't run a ton and there's surely a chance he'll get banged up again before his Cubs head to the playoffs, but it's not often that you get the chance to infuse this kind of talent back into a fantasy lineup this late in the season. Soler slots right back into the top part of an outstanding lineup. He'll hit second against lefties and probably lower in the lineup against righties, but both slots give him plenty of opportunity to score and/or knock in runs.
The Cubs do have a wealth of options in the outfield with Soler, Dexter Fowler, Kyle Schwarber, Chris Coghlan, and the newly acquired Austin Jackson all competing for playing time, but Soler is surely a piece of the best nine that Chicago can put on the field. He'll get enough playing time to positively impact fantasy teams over the season's last two weeks, helped by the fact that he'll get to finish exclusively in hitter's parks. The Cubs play their next seven games at home before closing out with road dates in Cincinnati and Milwaukee.
I wouldn't trade/drop him for: Jayson Werth, Stephen Piscotty, Gerardo Parra
John Axford | Colorado Rockies | RP
Despite the fact that the Rockies have a murderous schedule down the stretch, Colorado is going to win a few games and more than likely, John Axford is going to save those wins. His full-season numbers won't really blow your hair back and his failed conversion against the Dodgers last week might seem to throw his job in jeopardy, but aside from that one blip, Axford has actually been outstanding in his recent second act as the Colorado closer.
Since regaining his ninth inning duties by striking out the side to save a win against the Washington Nationals on August 20, Axford has allowed just one earned run in 11.2 innings, good for a 0.77 ERA and a 1.26 FIP. He's registered eight saves in nine chances, buoyed by a sizzling fastball: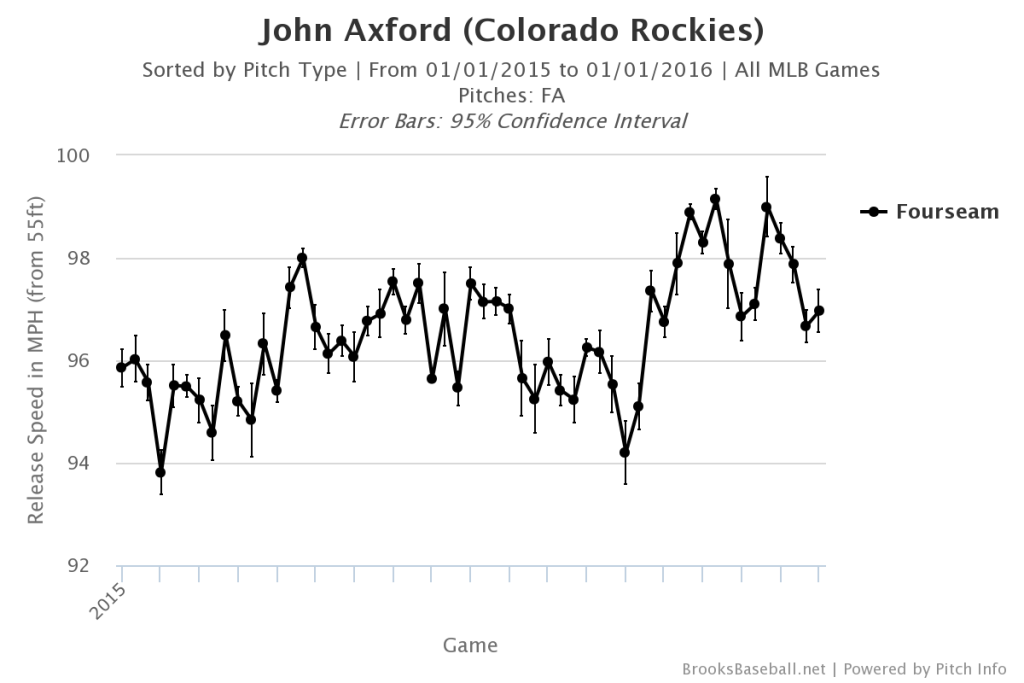 And now that Axford's throwing gas in the right direction, he's curtailed his control issues and juiced up his strikeouts. Axford has fanned 37.8% of batters and walked just 8.9% during this stretch, good for better than fours whiffs per walk.
He might only get a couple more, but every save counts, and Axford's improved peripherals can only help matters.
I wouldn't trade/drop him for: Kevin Jepsen, Tom Wilhelmsen, Jean Machi
Eduardo Rodriguez will likely be shut down at some point this season, but it's not going to be today. And with a start coming up tonight in Tampa Bay against a middle-of-the-pack offense, that's reason enough to keep him in your lineup.
Rodriguez has been on an excellent run lately, allowing just one earned run in four of his last five starts (and two earned runs in the other start). Though he's already set a career high with 158 innings pitched this season, his stuff is showing now signs of decline. His fastball velocity has held relatively constant, per Brooks Baseball: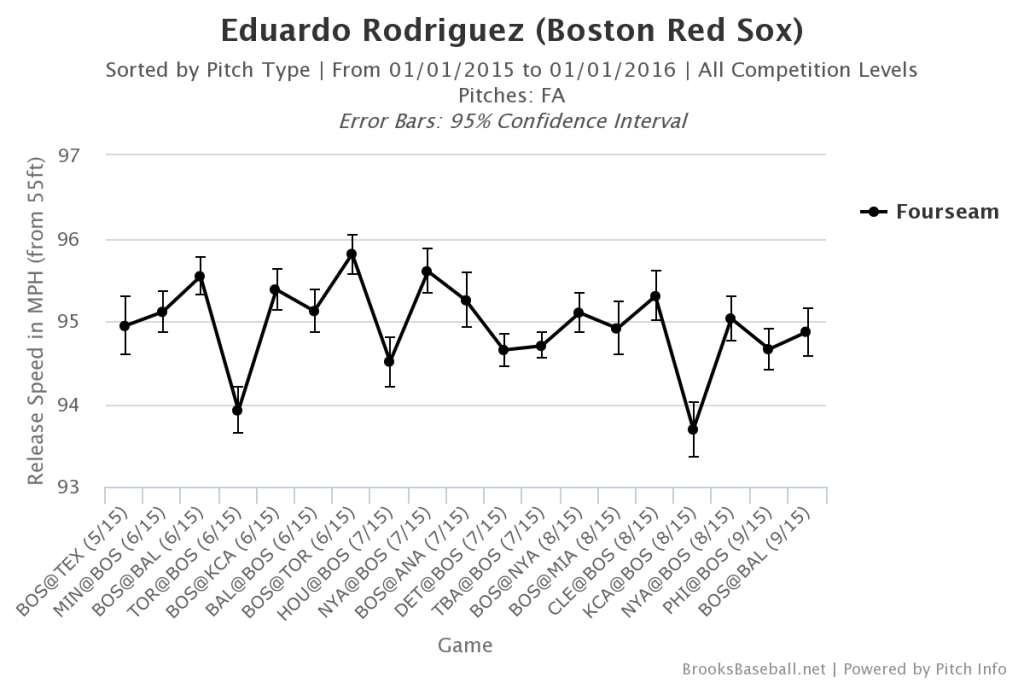 The one concerning trend has been the loss of effectiveness of his slider, which has missed fewer bats and allowed more damaging contact lately: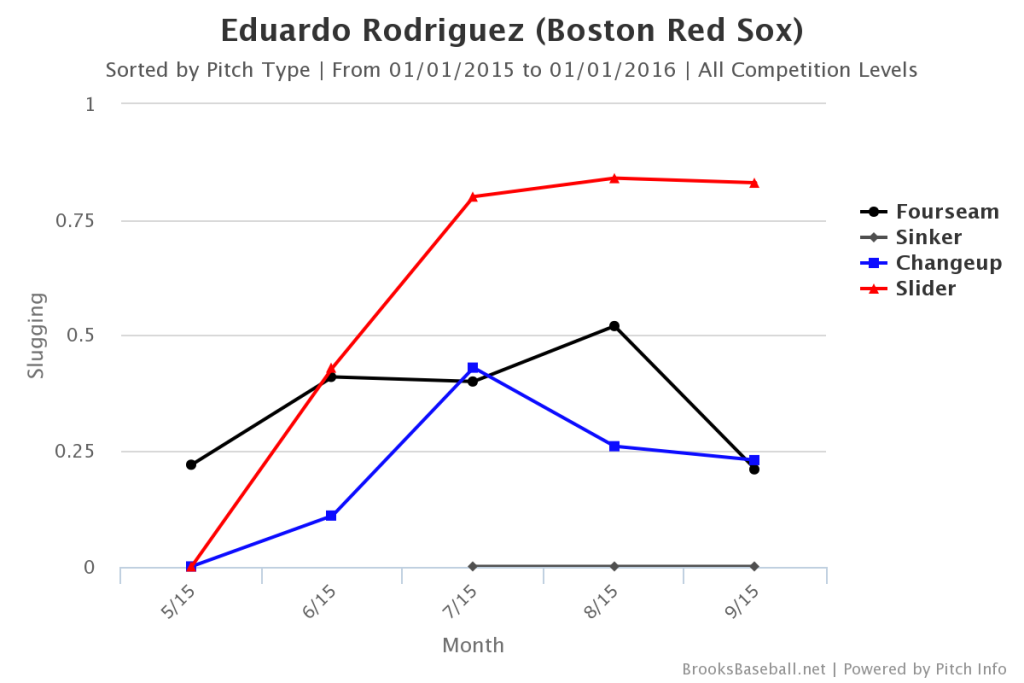 But that's more of an issue for next season's evaluation. For now, he's good enough to leave into your lineup until Boston shuts him down.
I wouldn't trade/drop him for: Andrew Heaney, Rick Porcello, Ubaldo Jimenez