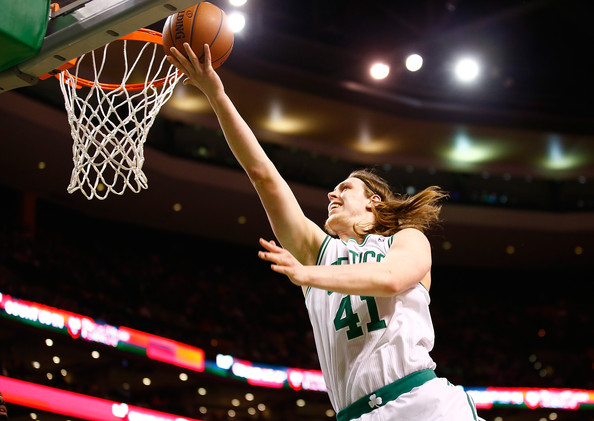 Welcome to your waiver wire fix for week two. Be sure to check back here every weekend for the duration of the fantasy season for more wire targets. The players are listed in the order that I would add them, but of course all of that varies depending your teams specific needs. If you're loaded at point guard and need blocks then you can pass up the guards and zone in on the big men. If you're not sure if you should drop a certain player from your team for one of these targets then shoot me a tweet and I'll give my two cents.
I only list players that are owned in less that 51% of ESPN leagues. I also won't repeat players that I've mentioned in a previous column unless it's absolutely needed because they've leaped into an even better opportunity. This all said, if any of these players are available in your league you should grab them: Victor Oladipo (owned in 87% of ESPN leagues), Avery Bradley (81%), J.J. Redick (70%), DeMarre Carroll (65%), Jose Calderon (53%) and George Hill (44%). These previously mentioned players should still remain under your consideration: Donald Sloan (91%), Michael Kidd-Gilchrist (52%) and Ed Davis (20%).
Now, let's get to this week's targets.
Kelly Olynyk (47%) – This is a guy I touted as a sleeper coming into the season and I think he's started off about as expected. He had a nice first game followed by two foul plagued duds and bounced back nicely in his last two games. In the past two games it has appeared that Celtics coach Brad Stevens knows he needs Kelly on the floor for close to or more than 30 minutes, and with PT like that, Kelly can be a real nice fantasy asset. KO presents a nice package of points, boards and threes but also pitching in a steal, good percentages and although he's only had one block in five games, he can deliver a block a game, too. The more than 12 points, six boards and trey a game should easily have him rostered in more than 47% of leagues. (Update: Since I had to postpone this article an extra day the Celtics played another game last night and Kelly went off, naturally, in the form of 18 points, 11 rebounds, one assist, one block and two trey balls in 33 minutes. Grab him in any league he's available.)
Iman Shumpert (41%) – Sometimes even if you're not fully confident that a guy can sustain his recent play, you still have to write about him or in your case add him just in case it becomes their new norm. While Jose Calderon is sidelined, it appears that Shump will remain a starting guard for the Knicks. Shump is limited statistically but as I mentioned in my keys to winning your league article, opportunity can often times outweigh talent and make a player valuable even if for a short stint.
Over the Knicks last six games Shump has averaged 15.2 points, 3.5 rebounds, 3.8 assists, 2.2 treys with good percentages to boot. While his steals have been down over that stint (0.5), he's generally a good swiper and could pitch in one steal as well. The treys aren't likely to remain this high as he's shot a crazy 59% from deep the last six games. The best thing about Shump may be that he is PG/SG/SF eligible on ESPN which is always nice to be able to use him almost anywhere on your roster. If you need guard stats, use him up until the end of the month when Calderon returns.
Mo Williams (11.6%) – With Ricky Rubio going down with a severe ankle sprain that could keep him sidelined 7-8 weeks, Mo should be grabbed in mostly all formats. While the 31-year-old veteran isn't capable of becoming a stud, with a starting role and near 30 minutes a night he'll be able to likely contribute near top-100 value until Rubio returns. I would expect numbers similar to what he did in 2012 with the Jazz when he averaged 30.8 minutes, 13 points, six assists, 2.5 boards, 1.3 treys, one steal and 43% shooting from the field. The Wolves will give rookie Zach Lavine his fair share of minutes but I don't feel the kid is ready and Mo will slowly take more and more of the PG time.
Courtney Lee (46%) – Another player that I'm not totally confident can sustain their current value, but has earned the shot to be added to fantasy teams. Courtney Lee is a nice fit for the Grizzlies though with his top notch defense and ability to knock down open shots. In fact, he's been knocking down too many shots. Knocking down TOO many shots? Yeah, while it's great and you should definitely cling on to him while he's hot, there's just no way Lee can stay this efficient. Courtney ranks third in the league in eFG% (for players that average at least 25 minutes per game) at 68.1% only trailing Kyle Korver and the above mentioned, Kelly Olynyk. The only wings to have an eFG% over 60% last season (avg over 25mpg) were Kyle Korver and LeBron James. I love Lee but he's just not of that caliber even if he is taking less than ten shots per game. If you need treys and steals this is another option for you.
Solomon Hill (3.2%) – After the Paul George injury and Lance Stephenson gone to Charlotte, Solomon Hill was a trendy sleeper pick by many fantasy analysts. The first two games of the Pacers' season were down games for Hill and he was written off quickly by most who drafted him but since then Hill has seen a big uptick in his playing time. Over the past five games Hill has played an average of 36.5mpg and has posted some very noteworthy fantasy stats of 15.2 points, 5.4 rebounds, 1.8 assists, 1.6 steals, 1.4 treys and shot better than 48% from the field. The Pacers are beyond thin with all of the injuries their team is handling right now and there's no reason Hill won't continue to see big mins and produce. Solo makes for a solid add for those needing a solid rebounding wing who doesn't really hurt you anywhere.
Here's some players that were drafted in most leagues that I am ok with dropping if there's a hot free agent that you want to add on your wire: Danilo Gallinari, Spencer Hawes, Matt Barnes and Eric Gordon.
For more fantasy basketball analysis and to have any questions answered, find Zack on Twitter @BigZack44