I'm not going to write a big intro for this, the ranks are what they are.
Hugely subjective, bereft of any stone-cold facts and oozing with personal opinions from being scorned by countless draft day busts, these are the updated 200+ fantasy basketball dynasty ranks.
Let me pre-empt the one question I may get from my handful of minions family members followers, these are 8-category ROTO based ranks – though you may find the odd mention of H2H, because some players are worlds apart in terms of their respective format ranks.
These ranks are meant to be looked at if you're in dynasty or keeper leagues; Pau Gasol at ranking 100 (Yahoo rank 36) is not indicative of his performance this or even specifically next year – but they should at least give you an indication of his value if say you're offered Kristaps Porzingis (dynasty rank 36; Yahoo rank 56) straight up for Gasol in a keeper or dynasty league.
The 'age' column is that player's age as of December 1, 2015, quite handy if you're weighing up a 30-year-old LaMarcus Aldridge for a 24-year-old CJ McCollum type trade.
The green and red arrows are next to a player if they've gone up or down 5 or more spots since the last set of rankings.
So have a read, chip in via the comments below, the fantasy basketball forums here at the Fix or scream at me on Twitter (@macetastic) about how I'm mad for dropping Andrew Wiggins from 38 to 43.
So here are the rankings as well as a link to the original Top-200 dynasty ranks from way back in September. Needless to say, there's been some HUGE changes!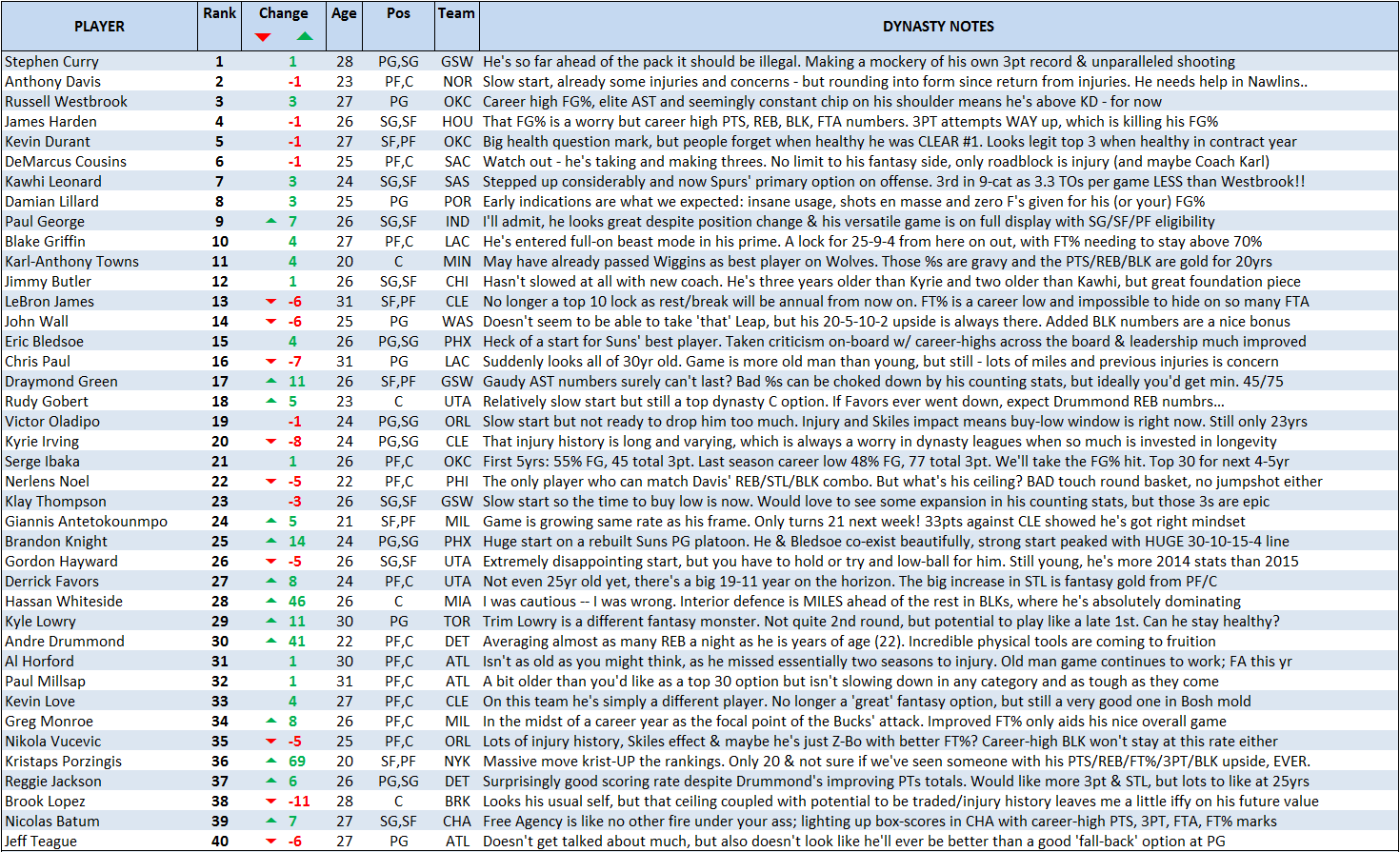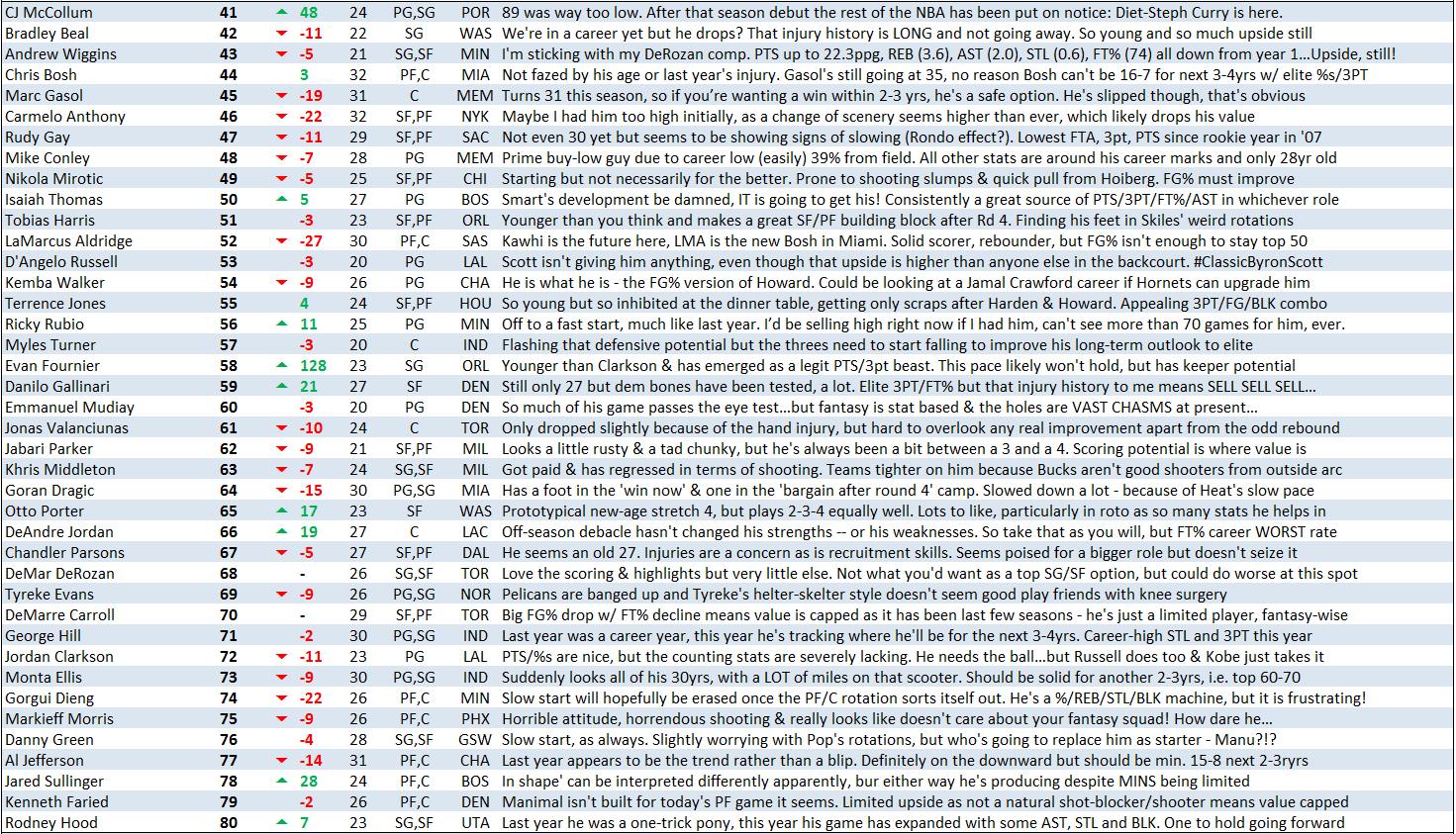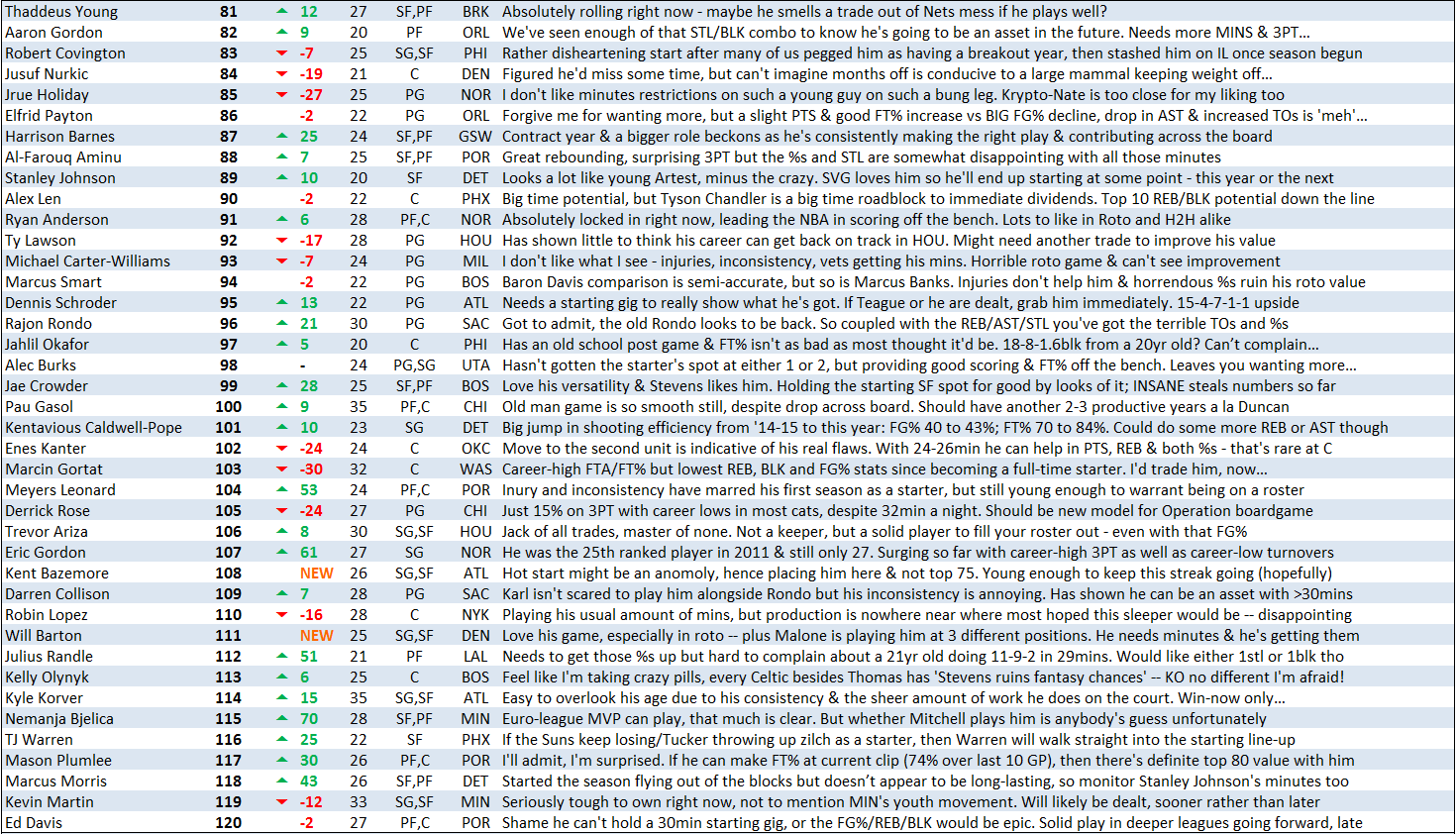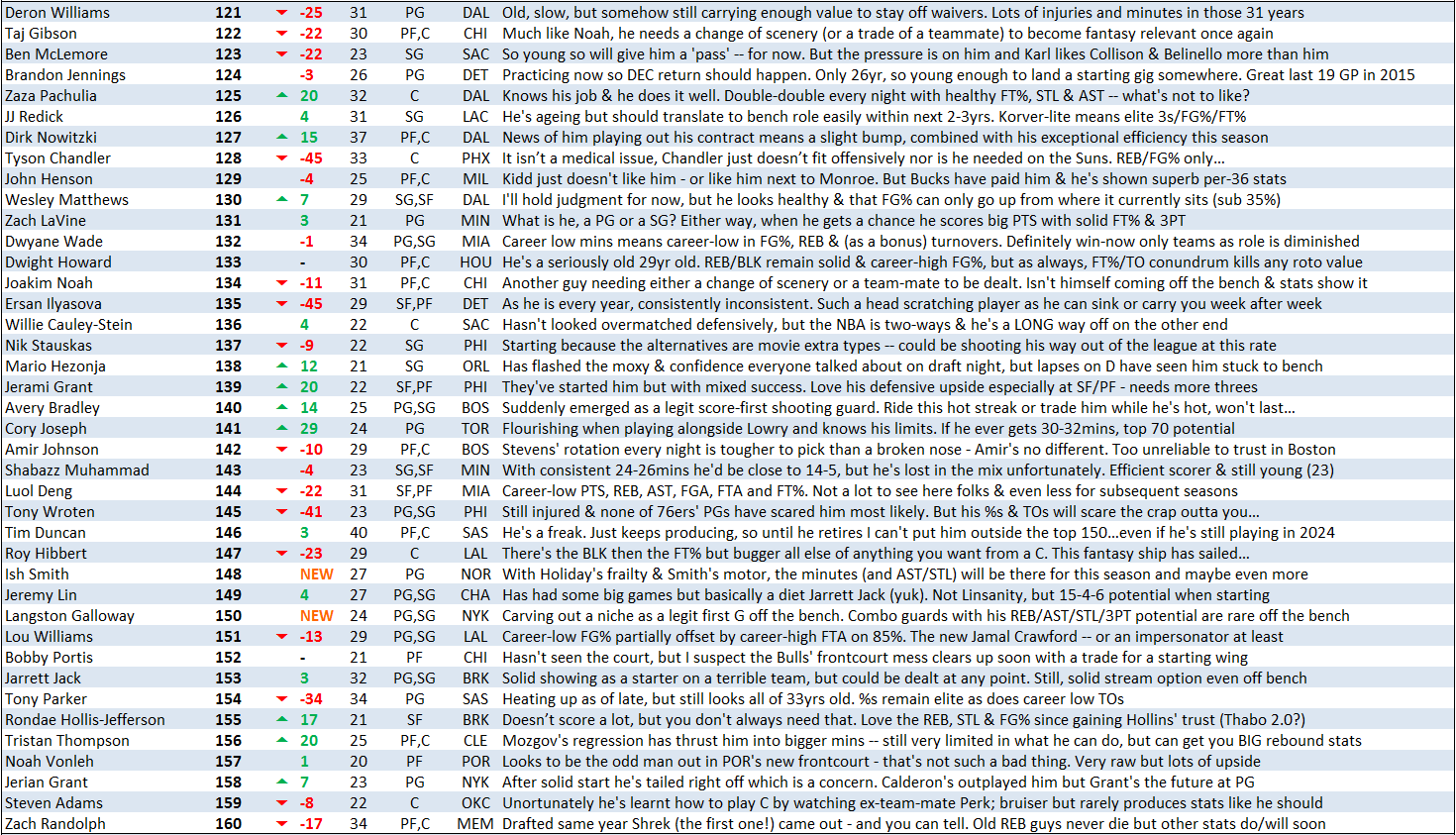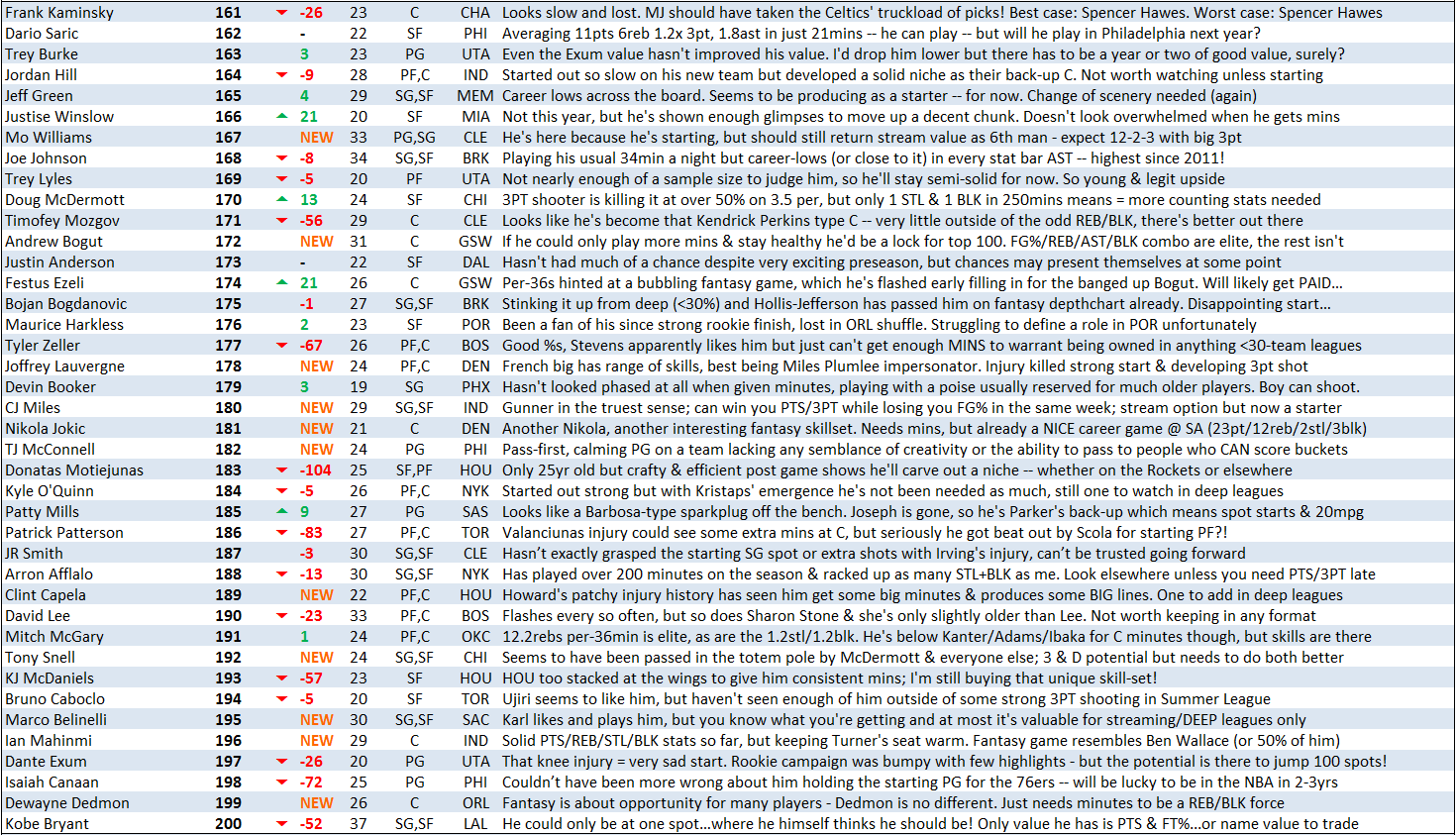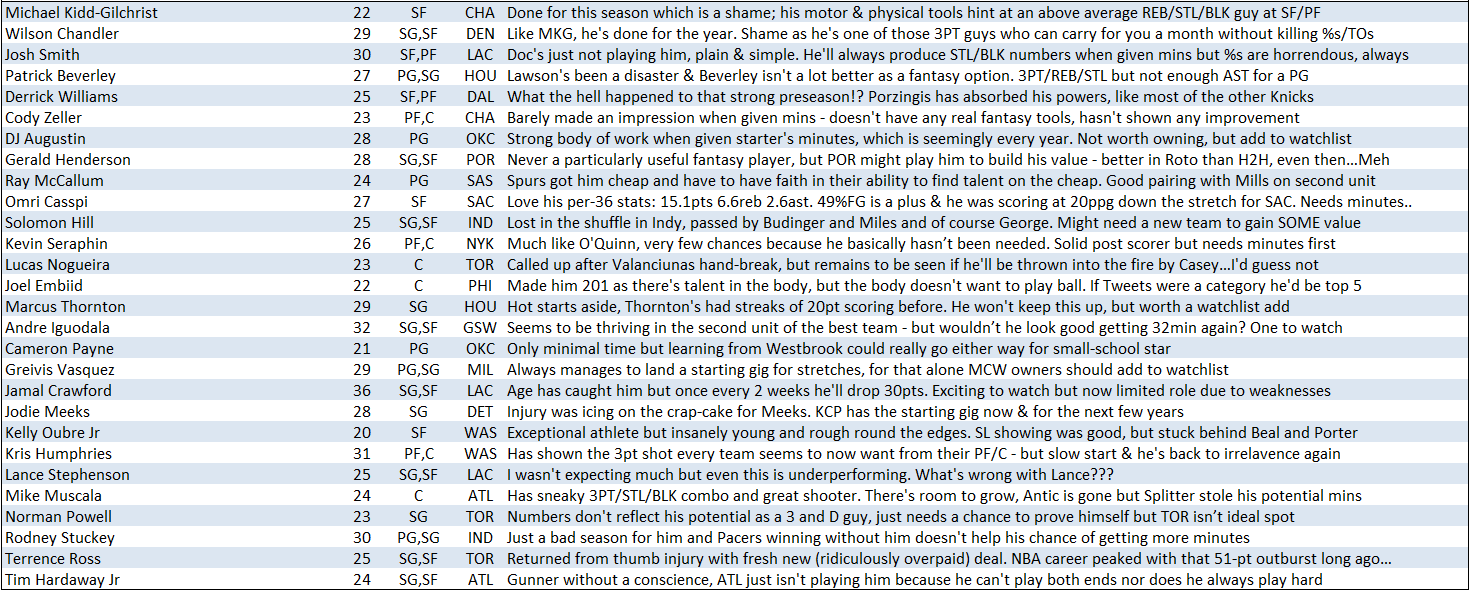 So there you have it. More than 200 players ranked with comments, criticism and the odd useful stat thrown in for good measure.
Let me know if I've missed anyone or you think they're waaaaay too high or low and here is the link to google doc if any of you are sick enough to want the entire spreadsheet just to yourself!