2017-18 Fantasy Basketball: Roto Top-150 Rankings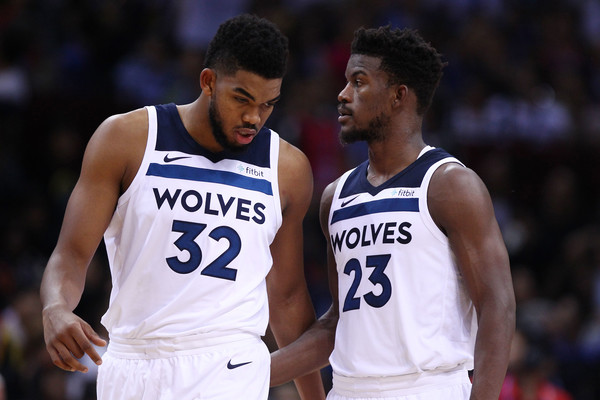 If you've been reading my stuff the past few years, then you probably remember two years ago when I made the very unpopular decision to not list complete category killers at all in my pre-draft rankings. So, players like Andre Drummond who are FT% tankers were not even listed, and many weren't happy about it, but my perspective was, if I wouldn't personally draft a player in a format regardless of how far they fell, why should I rank them as if I would?
While I still feel very strongly about not drafting FT% and FG% killers, I did rank them this year, just lower than you will likely see them fall. It's very important that you know though, no matter how many rebounds or blocks guys like DeAndre Jordan and Drummond get you, they leave you at a near impossible feat of finishing in first place. So, I do not in any way suggest you draft them. I have had a fantastic Roto team come in third place all because of the 42-percent that DeAndre Jordan shot from the charity stripe. If I did basically everything else right and still came in third, what are the odds you try that same path and have everything work out even more so that you finish first? We play to WIN, not to be the first loser.
And NO, drafting James Harden doesn't make it ok to draft DJ… You're taking an elite category for Harden and sinking it down to just solid, and why, just so you can get a good boards/blks guy? You can find those throughout the draft without tanking a category along the way. Avoid any player that is a total drain in a percentage, because while you can make up ground in the counting stats, it's very difficult to compensate for a terrible percentage and climb out of that hole as the season goes along.
Remember, this is how I value players for the upcoming season, it does not mean you need to draft them at where I ranked them. If I have Aaron Gordon inside the top-50 but ESPN has him at 100+ in their draft room ranks, then you can probably get him around 80, and that's a steal (although personally I wouldn't risk waiting that long, his hype is rising). You can feel out when to reach or when to wait out a player. So, here are my Roto rankings for the 2017-18 season. Any time I update my spreadsheet it will automatically update on the rankings below, so keep checking back.
See something you disagree with? Let me know in the comments and I'll explain why I am so high or low on a player.
For more fantasy hoops analysis and to have any questions you may have answered, follow Zack on Twitter @BigZack44