NCAA Tournament 2014: Ranking the Top 116 Players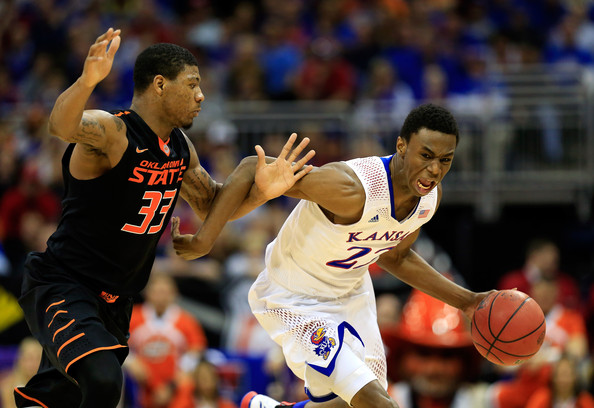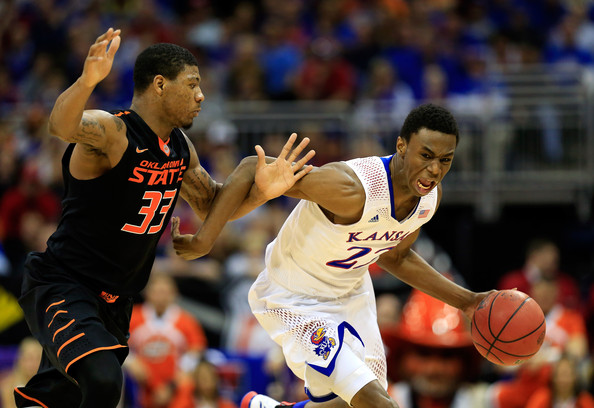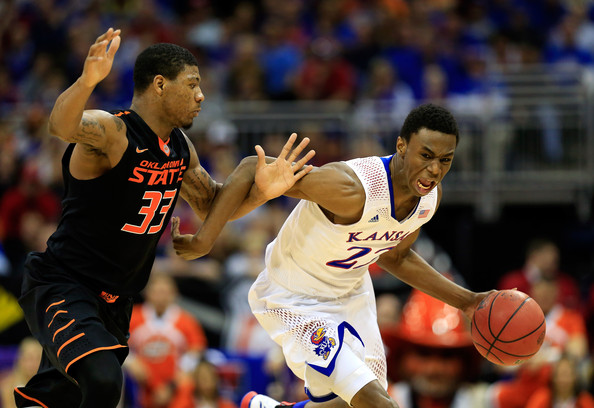 It's Christmas in March.
After 344 days of melancholy, win or go home basketball is BACK — beginning with the opening round contests in Dayton Tuesday/Wednesday evening. Parity is the word in 2014. There are six teams at lower than 10/1 odds to cut down the nets, but after that it's a jumbled mess. As a result, ranking players becomes an exceedingly difficult chore. If you can accept the strategic challenge, this is your pool to win. Below you'll find a list of the top 116 players in the tournament, determined based on expected points/rebounds/assists and length of stay in the Big Dance. I've also tabbed nine mid-major sleepers worthy of consideration.
Play DraftStreet's $40K College Basketball Blowout. New depositors receive 100% deposit bonus. 
Top 115
Doug McDermott, F Creighton
Jabari Parker, F Duke
Russ Smith, G Louisville
DeAndre Kane, G Iowa State
Gary Harris, SG Michigan State
Andrew Wiggins, SF Kansas
Nik Stauskas, SG Michigan
Adreian Payne, PF Michigan State
Kyle Anderson, G/F UCLA
Melvin Ejim, F Iowa State
Nick Johnson, SG Arizona
Montrezl Harrell, PF Louisville
Scottie Wilbekin, PG Florida
Rodney Hood, SF Duke
Shabazz Napier, PG Connecticut
Marcus Paige, G North Carolina
Cameron Bairstow, PF New Mexico
Marcus Smart, G Oklahoma State
C.J. Fair, SF Syracuse
Julius Randle, PF Kentucky
Jordan Adams, SG UCLA
Joseph Young, SG Oregon
Perry Ellis, F Kansas
Kendall Williams, G New Mexico
Tyler Ennis, PG Syracuse
Georges Niang, PF Iowa State
Caris LeVert, G Michigan
Frank Kaminsky, C Wisconsin
Cleanthony Early, F Wichita State
Wayne Selden, SG Kansas
Jerami Grant, F Syracuse
Malcolm Brogdon, SG Virginia
Xavier Thames, PG San Diego State
Jayvaughn Pinkston, F Villanova
Sam Dekker, F Wisconsin
Aaron Gordon, F Arizona
Fred VanVleet, PG Wichita State
Glen Robinson III, SF Michigan
Darrun Hilliard, SG Villanova
Keith Appling, PG Michigan State
Markel Brown, SG Oklahoma State
Kaleb Tarczewski, C Arizona
Branden Dawson, F Michigan State
Ron Baker, G Wichita State
Casey Prather, G/F Florida
T.J. Warren, F NC State (OPENING ROUND)
Buddy Hield, SG Oklahoma
Joe Harris, SG Virginia
Lamar Patterson, G/F Pittsburgh
Semaj Christon, SG Xavier (OPENING ROUND)
Cory Jefferson, PF Baylor
Winston Shepard, G/F San Diego State
Bryce Cotton, PG Providence
Terran Petteway, SG Nebraska
Joel Embiid, C Kansas (INJURY)
Denzel Valentine, G/F Michigan State
James Bell, G/F Villanova
Patric Young, C Florida
Isaiah Taylor, PG Texas
Ryan Spangler, F/C Oklahoma
T.J. McConnell, PG Arizona
Rasheed Sulaimon, SG Duke
Sean Kilpatrick, SG Cincinnati
Alex Kirk, C New Mexico
Chris Jones, G Louisville
Nigel Hayes, PF Wisconsin
Aaron Craft, PG Ohio State
Talib Zanna, C Pittsburgh
Ben Brust, SG Wisconsin
Treveon Graham, G/F VCU
Kenny Chery, PG Baylor
Mike Moser, F Oregon
Brice Johnson, PF North Carolina
Roy Devyn Marble,G/F Iowa (OPENING ROUND)
Dustin Hogue, F Iowa State
Ryan Boatright, G Connecticut
Jarnell Stokes, PF Tennessee (OPENING ROUND)
Michael Frazier, SG Florida
Jahii Carson, PG Arizona State
Justin Jackson, PF Cincinnati
Jordair Jett, PG Saint Louis
LeBryan Nash, F Oklahoma State
James Michael McAdoo, F North Carolina
Ryan Arcidiacono, PG Villanova
Austin Chatman, PG Creighton
Akil Mitchell, PF Virginia
Aaron White, F Iowa (OPENING ROUND)
Jordan Bachynski, C Arizona State
Joe Jackson, PG Memphis
LaQuinton Ross, SF Ohio State
Isaiah Austin, F/C Baylor
Naadir Tharpe, PG Kansas
London Perrantes, PG Virginia
Tyler Haws, SG BYU
Amile Jefferson, PF Duke
Halil Kanicevic, PF St. Josephs
Jordan Woodard, PG Oklahoma
Chaz Williams, PG Massachusetts
Marcus Foster, SG Kansas State
DeAndre Daniels, F Connecticut
Cameron Ridley, C Texas
James Young, SG Kentucky
Quinn Cook, PG Duke
Norman Powell, F UCLA
Dwayne Evans, F Saint Louis
Andrew Harrison, PG Kentucky
Dwight Powell, PF Stanford
J.P Tokoto, F North Carolina
Travis Trice, G Michigan State
Jordan McRae, G/F Tennessee (OPENING ROUND)
Trevor Cooney, SG Syracuse
Askia Booker, G Colorado
Will Yeguete, F Florida
Cady Lalanne, C Massachusetts
Aaron Harrison, SG Kentucky
Melvin Johnson, SG VCU (INJURED, expected to be available)
Play DraftStreet's $40K College Basketball Blowout. New depositors receive 100% deposit bonus. 
Deep Sleepers
Wesley Saunders, G/F Harvard
Jeremy Ingram, G NC Central
Elfrid Payton, G Louisiana Lafayette
Shawn Long, PF Louisiana Lafayette
Taylor Braun, SG North Dakota State
Marshall Bjorklund, PF North Dakota State
Langston Hall, PG Mercer
Daniel Mullings, SG New Mexico State
Jacob Parker, SF Stephen F Austin
Quick Pace Squads
BYU, Iowa, Iowa State, Kansas, Louisiana Lafayette, Massachusetts, Memphis, Oregon, UCLA, VCU
Methodical Movers
Baylor, Florida, Michigan, NC Central, Pittsburgh, SF Austin, Syracuse, Virginia, Wisconsin
Projected Final Four
Kansas versus Villanova, Arizona versus Duke