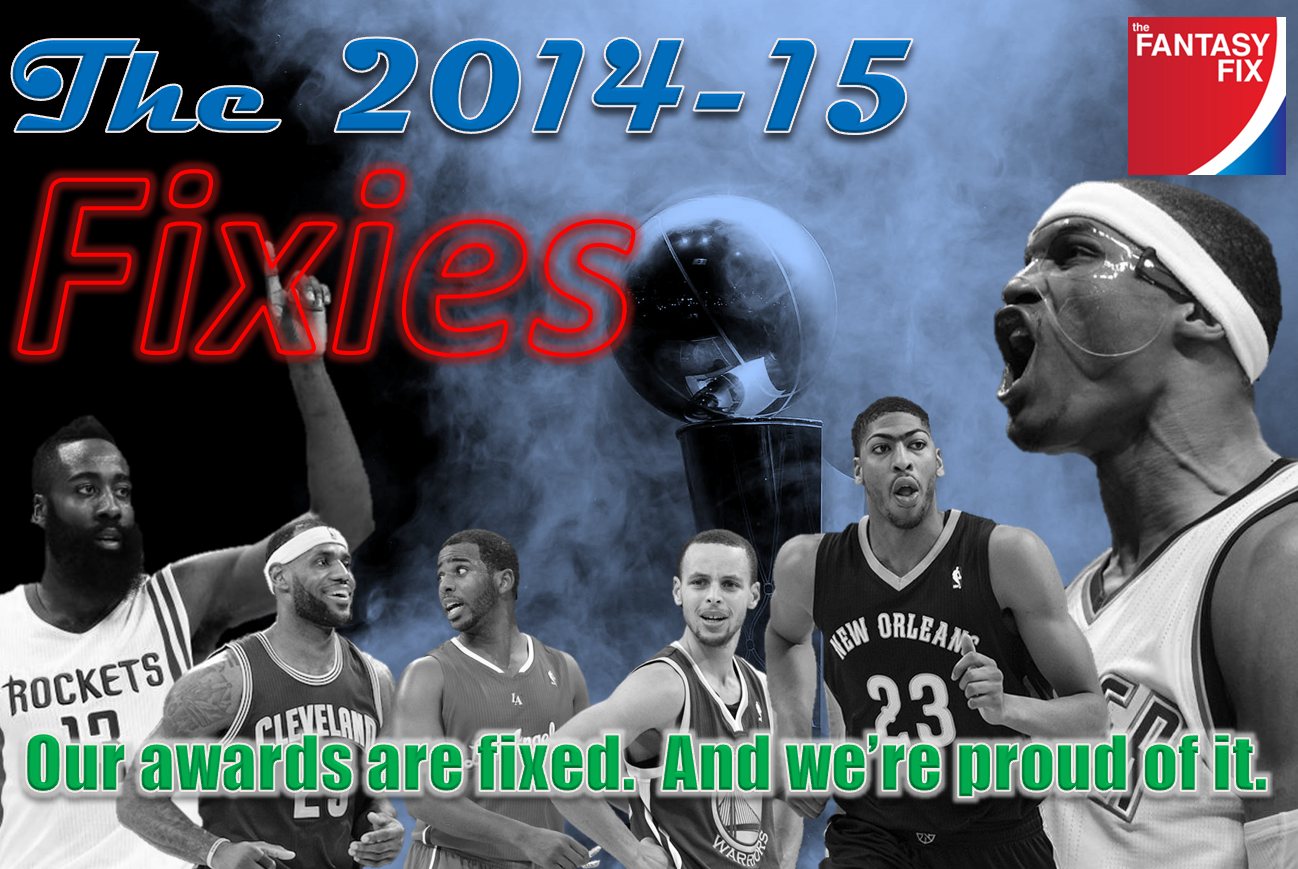 Welcome fantasy basketball enthusiasts, to the second (yes they let us do another) annual Fixies fantasy basketball awards.
The Fantasy Fix team has done some scouting as the season winds down, signing two of the 'higher-upside' fantasy minds out there – to 10 day contracts of course.
Seth Klein of Razzball and FantasyPros acclaim, and Matt Smith of RotoWire, Fantasy Hoops Insider, and FantasyPros will join The Fantasy Fix NBA writers (Zack Rewis, Max Haldeman and myself) to round out a pretty decent starting five.
What we lack in height, athleticism, wing-span and coordination, we make up for with sound fundamentals, above average grammar, and an ability to rattle off a random NBA stat from out of nowhere (did you know Jalen Rose is the only member of the 15 assist/6 block club? Now you do).
It's easy to stick to the script and ask for generic type awards, so we've gone a little sideways with our approach and we've added some tacky graphics in the hope it masks any flaws you may see in the writing. Enjoy!
Without further ado, here are the 2014-15 Fixies. [Read more…]