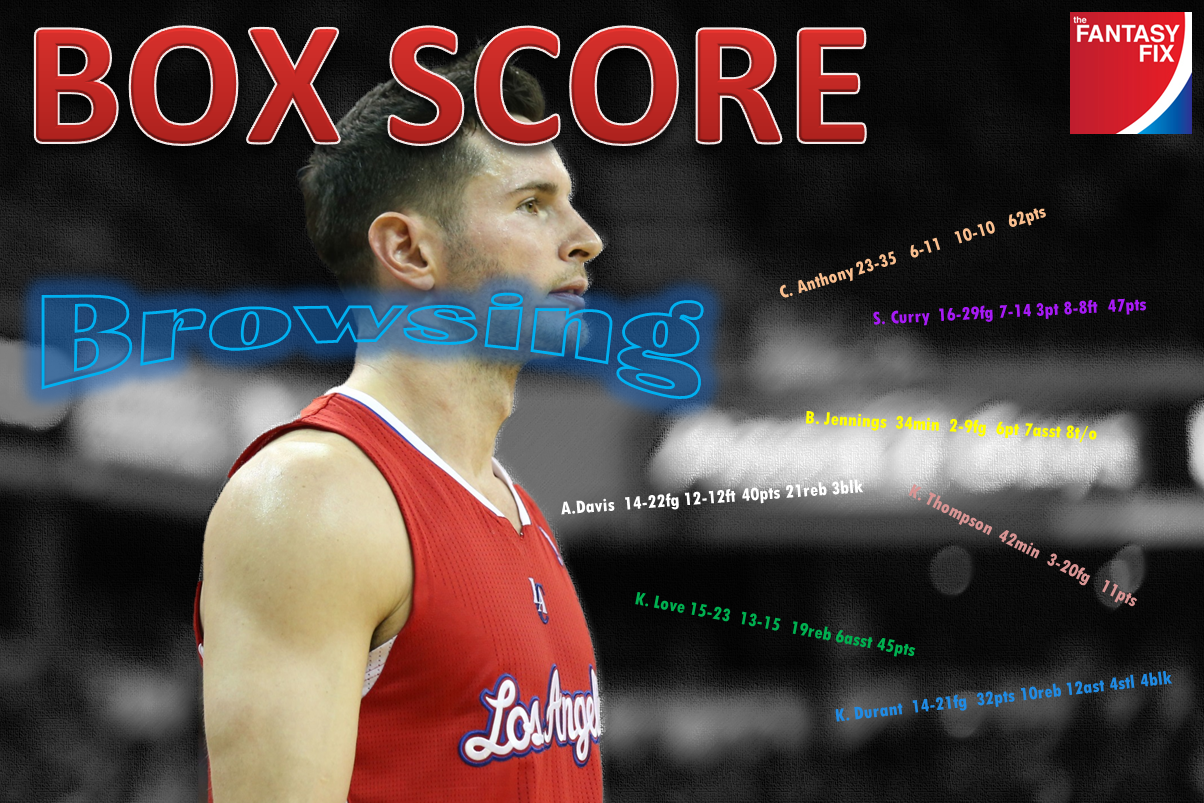 I know I've used this before as have countless others, but JJ has been redickulous lately.
Sure, Blake Griffin has returned which has helped open the perimeter up for Redick, while Chris Paul has been playing insanely good lately, but Redick has been the unsung hero in the absence of the injured Jamal Crawford.
On the season it looks like another 'ho hum' Redick year – a few threes a night, elite free throw percentage and below average rebound, assist and steal numbers for a shooting guard.
Delve deeper into his stat-line and you'll see the elite turnover rate of just 1.2 per night in 31 minutes per – good for a top four mark across the entire NBA for those that qualify. His career high field goal percentage of 46.8% also can't be overlooked, as it marks the third consecutive increase in that category for him – not bad for a player who's sole purpose is to shoot the ball from the outside.
Just look at his last dozen games, they're actually kind of a big deal. He's scored at least 15 points in every game and hasn't missed a free throw. The elite 50% shooting from the floor and 100% from the line is accompanied by 3.1 threes and an absurd 21.5 points a night. Be honest, did you know Redick had been averaging over 20 points a night in March?
He's been even better as of late, which is what prompted him to lead this week's scribble – even factoring in his last 'quiet' game after the Clips flogged the Knicks.
Over his last four games he's averaged 22.6 points, 2.6 assists, 3.2 threes and just 0.4 turnovers a night while going Duke Nukem on the league to the tune of 56% (on 15.0 attempts) from the field, 49% from deep, and predictably, 100% from the line.
Redick's missed just one free throw since January 5th, going 68 from 69 in that span. That's ridiculous. In that same time-frame Hassan Whiteside has registered three total assists (an equally ridiculous stat!). [Read more…]