2015-16 Fantasy Basketball: Consensus 8-Category Roto Rankings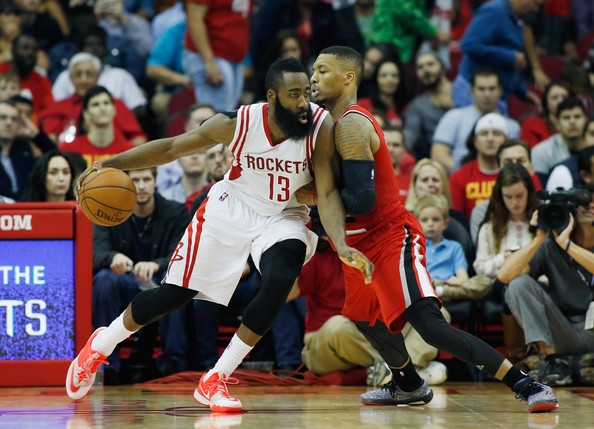 Believe it or not we're officially in fantasy basketball draft season! I know a lot of you probably don't draft until later in the month, but some others have already been beating down my door asking for rankings for their drafts this weekend, so we had to get these worked up for you right away. Instead of just having one of our rankings, we decided to do a consensus between the ranks of our very own, Sam Macey and myself.
As you'll see we vary on numerous players, and every fantasy analyst has their differences in values and you should also have your own opinion on players. Maybe you don't care how many good points we make about Danilo Gallinari looking poised for a huge season, you've owned him before and he's always hurt and will never be roster him again. That's fine! I honestly wouldn't even argue with you if you felt strongly about it. Believe me, you'd rather be mad at yourself for passing on him even if he does have a big year, than to reach for him only because we advised it and him hurt his knee again.
Just know we have put a lot of time and thought into our research and analysis over the past few months, but we're not psychics, so we'll be wrong on some players, surely. We still stand by our current rankings and will draft our own teams based on these rankings and research as well.
*WARNING* I have chosen to fully stick to my guns when it comes to my roto rankings. In my recent roto strategy piece, I explained that no matter how far they fell, I would refuse to draft one of the free throw percentage killers (Andre Drummond, Dwight Howard, DeAndre Jordan, Hassan Whiteside, Jahlil Okafor and Josh Smith). So, I completely left those guys out of my top-150 for roto. All players that went un-ranked by Sam or myself were given a 151 ranking for averaging purposes. I apologize if this annoys you because you're open to drafting one of those guys and would like to know where you should, but I couldn't get myself to be hypocritical by ranking guys that just a couple weeks ago I told you to not draft no matter how good the value seems. I also don't draft to trade, so if that's what came to your mind, still no.
Note, the positions shown are from ESPN and were entered manually, so there's definitely a chance that there's a miscue or two. Lastly, be sure to compare these rankings to those of the site you'll be drafting on, because there's a chance you could wait a little longer on some draft hosts than others if a player is ranked much lower than our consensus has them. Another great resource for comparing the rankings from ESPN and Yahoo is to check out the latest article from Sam, breaking down 30 players whose rankings on the two major draft hosts are quite different.
To the far left you will see the consensus ranking for each player, and to the right you will see my ranks, ranks for Sam and then the average between the two.
Have questions, comments or frustrations with our rankings? Please feel free to share your feelings and chat with us in the Fix NBA forums.
For more fantasy basketball analysis find us on Twitter @BigZack44 and @macetastic